* Sen. Kwame Raoul (D-Chicago) shared with me a couple of postcards he received this month postmarked in Carol Stream but without return addresses. The postcards strenuously, and disgustingly objected to Raoul's proposed concealed carry bill. The full pdf file with the postmarks can be seen by clicking here.
The postcards contain some really harsh and totally inappropriate language. I apologize for exposing you to this, but, hey, I didn't write them and I think we all need to seem them…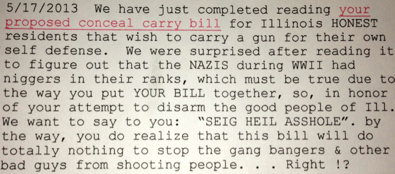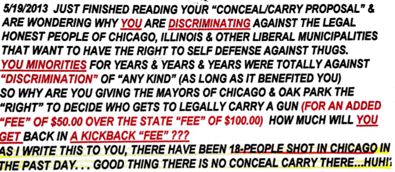 Discuss. But don't quote directly from the postcards because my automated system will delete your comment.
101 Comments














































































































































































































































































































Sorry, comments for this post are now closed.