* After his bath yesterday, Oscar the Puppy toured the Statehouse grounds…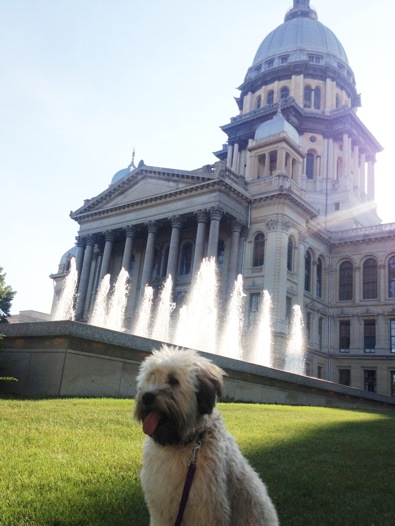 * With Abe…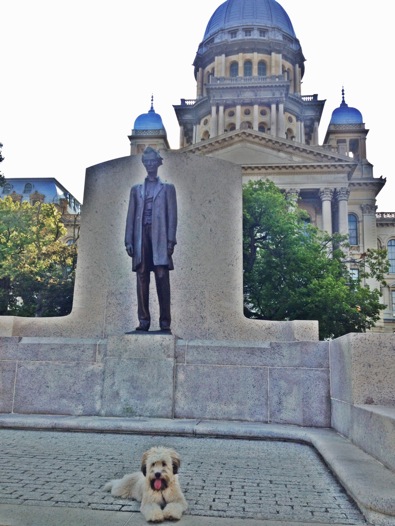 * One last look…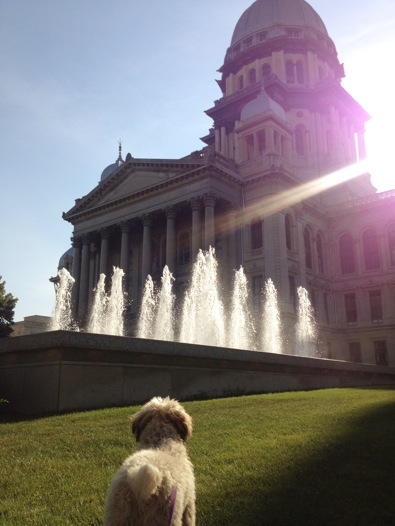 Oscar is not allowed inside the Statehouse, so that's about as close as he'll get to where I work during session unless somebody changes the rules.
*** UPDATE *** Oops. I meant to add some related links to this post and completely forgot. Here they are…
* $50 million Capitol west wing renovation almost done

* Photos: Statehouse renovation project

* What Happens To 'Puppy Lemon Law' Dogs?
32 Comments































































































Sorry, comments for this post are now closed.