* From the Du Quoin Evening Call…
Jason Plummer (left), who says he has no interest in running for office again, is pictured at left with DuPage County auditor Bob Grogan in downtown Du Quoin during their visit on Thursday.
So, he's moving into a kingmaker role?
Um, I don't think Plummer will have much more success with Grogan than he did with his own campaigns. Just sayin'.
The photo…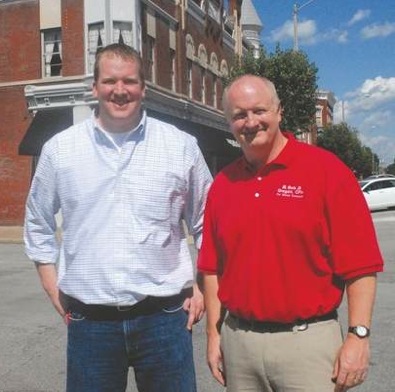 88 Comments







































































































































































































































































Sorry, comments for this post are now closed.