* It's been a crazy day. Actually, it's been a bit of a crazy week. So let's chill for a moment, shall we?
Here's a pic I took yesterday of Oscar the Puppy…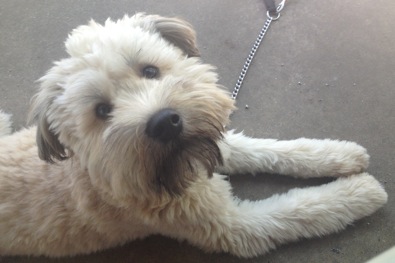 * A commenter who owns the same breed of dog as Oscar wrote here not long ago about the phenomenon known as the "nut run." It's when dogs just go a little crazy and start running around like a bat outta heck.
When the weather is nice, I'll take my laptop and Oscar to the back yard. If I'm too busy to play, he'll sometimes go on a nut run.
Here's the tail end of one from yesterday. The little guy had already slowed down a lot by the time I started recording his fun…
27 Comments
















































































Sorry, comments for this post are now closed.