* From a press release…
Illinois Secretary of State Jesse White announced today that the Temporary Visitor Driver's License (TVDL) for undocumented (non-visa status) individuals will be available — by appointment only – during a pilot program beginning in early December at four select Driver Services facilities, with a full rollout schedule in January. Joining Secretary White at the press conference were state legislators.

Beginning November 12, TVDL applicants may schedule an appointment by calling 855-236-1155 or visiting www.cyberdriveillinois.com. Advance appointments are required at all designated facilities; walk-ins will not be served.

In December, the first phase of the rollout begins at four locations that will serve scheduled appointments. As of December 3, the TVDL locations are Chicago West, 5301 W. Lexington Ave. and Springfield, 2701 S. Dirksen Pkwy. Starting on December 10 locations at Chicago North, 5401 N. Elston Ave. and Bloomington, 1510 W. Market St. will be open. In January 2014, the second phase of the TVDL rollout will be available for scheduled appointments at 21 additional designated facilities statewide. For a complete list of locations, visit www.cyberdriveillinois.com.
* There are differences between the look of a drivers' license and a TVDL. The TVDL has a different colored border and clearly marked ""Not valid for identification." Also, the TVDL is not valid if the holder has no auto insurance.
Samples…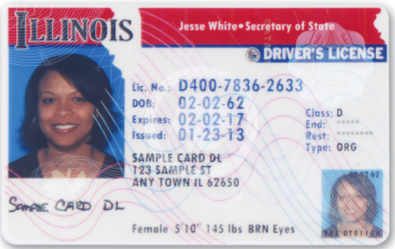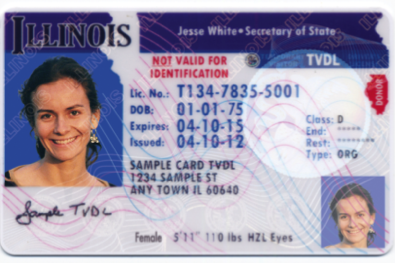 * Applicants also must follow certain guidelines, including…
• Scheduling an appointment with the Secretary of State Driver Services facility online at www.cyberdriveillinois.com or by calling 855-236-1155;

• Presenting various documents providing:

o valid passport from the applicant's native country or a Consular Identification Card from an approved country.
o proof of name,
o written signature,
o date of birth,
o current address and
o 12 months of consecutive residency in Illinois,

• Purchase auto insurance upon receiving TVDL.

A photo of the applicant will be taken and then processed through the state's facial recognition database. After the documents have been verified for authenticity, applicants will receive their TVDL through U.S. mail at a later date.
Thoughts?
48 Comments















































































































































Sorry, comments for this post are now closed.