* Will Cousineau runs campaigns for House Speaker Michael Madigan. Last night at about 7:30 a friend of his sent me a photo of Cousineau camped out at the State Board of Elections with a big stack of nominating petitions…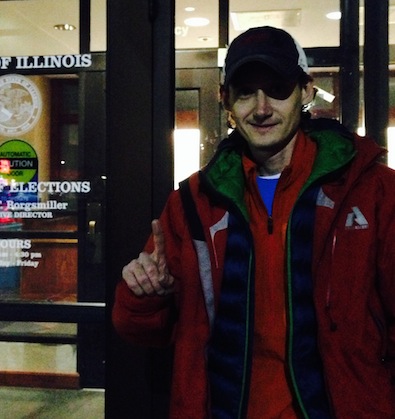 I texted Cousineau to see how he was doing. His reply…
Just enjoying a nice evening outdoors.
He said that two years ago he was actually able to get a good night's sleep and was hoping to do the same this year.
At the time, he said, he and his wife were the only people standing in line.
Campaign work ain't all glamour and glitz. It's mostly stuff like that.
* I'm off to the groomer's for Oscar's birthday haircut, but I will donate $100 to our tornado victim fundraiser in honor of the funniest commenter.
So, have at it. And don't forget to donate!
55 Comments




































































































































































Sorry, comments for this post are now closed.