* From IFT President Dan Montgomery…
It is with sadness that I inform you of the passing of IFT Vice President/Cook County College Teachers Union Legislative Chairman Bill Naegele.

Information on services will be forwarded as it is received.
* Bill Naegele was one of the most infamous commenters we ever had on this blog.
"Bill," as we knew him, delighted in firing up other commenters by supporting Rod Blagojevich through thick and thin. Man, he got into some wicked fights.
It was mostly an act. He delighted in messing with people, making them defend their arguments, putting a burr under their saddles.
Bill and I eventually became friends and I got to experience the born contrarian up close and personal. He was one of the funniest, down to earth, in your face guys I ever knew.
* Bill introduced himself to me years ago at the Old State Capitol. The Statehouse was being remodeled, so the House held session at the old place. I took a photo and posted it on the blog. He wanted to maintain his anonymity, so we used a photo of the back of his head…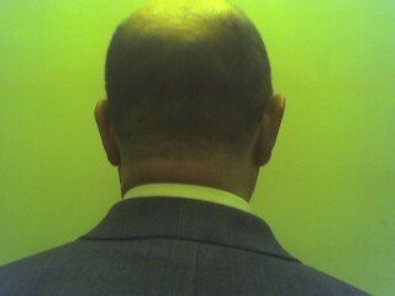 * On the day Blagojevich was arrested, Bill posted a comment that will live forever with people who've been around here awhile…
Heh.
* By then, most commenters had warmed up to Bill and he became a very popular guy. We even tried to get him appointed to Barack Obama's Senate seat. OneMan put this one together, as I recall…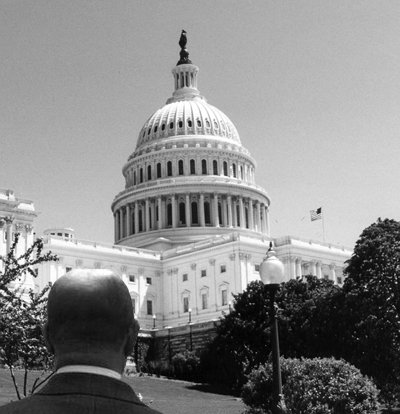 * We created a Facebook page and Bill jumped all the way in. Here's his "acceptance speech"…
My friends,

On this great day for Illinois, at this moment, we now have 200 members of the Capitol Fax Bill for Senate Group. Let me just say that I am overwhelmed and humbled by your support. It is after much soul searching and after conferring with my family that I am proud to announce that should our movement be successful and Governor Blagojevich offers me the opportunity to serve you, the people of Illinois, as your Senator, I will accept the appointment.

It is time for a change in America! We have assembled a team that is unprecedented in national politics.

My fellow Americans now is the time to show the bureaucrats in Washington D.C. how government should be run for the people not for the special interests. Except for myself and my supporters, lobbyists will have no place in the Capitol Fax Bill Senate office. Our job is not done. Call or write Rod Blagojevich today and demand change we can believe in.

Demand Bill as your Senator! God Bless you and God bless America!
* When Blagojevich appointed Roland Burris instead, Bill issued this statement…
My fellow Illinoisians,

Today is a sad day for our state. Despite our best efforts to clean up politics in this state by running a campaign clean and free of the pay to play syndrome that has plagued Illinois for decades,it now seems that we were doomed from the start.

I can state here unequivocally that I was never contacted by COS John Harris to put in my bid for appointment to the US Senate. It could be because Harris knows that I have no money, power, or influence or it could be that he knows that I would never engage in any pay to play schemes,especially with someone as totally stupid and untrustworthy as he or his boss.

Be that as it may, I would like to take this opportunity to thank all of my supporters especially Henry and Miller who made our great crusade possible. I intend to take a few weeks off, spend some time with my family, and contemplate the future.

Rest assured, my fellow Americans, You have not heard the last from CapitolFax Bill! With your support, we shall prevail!
God, I loved that guy.
* Bill's comments tapered off over the past several months. It turns out, he was very ill.
For the first time ever on this website, here's a photo of our beloved friend…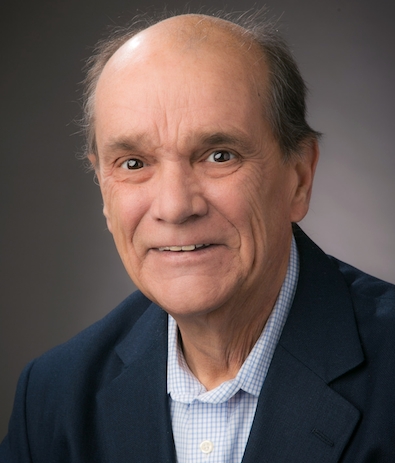 Rest in peace, pal.
This place is just never gonna be the same without that guy.
71 Comments




















































































































































































































Sorry, comments for this post are now closed.