* Monique Garcia and Michelle Manchir report for the Tribune…
Gov. Pat Quinn is facing a challenger in Tuesday's Democratic primary election, but the state's chief executive is not running much of a campaign.

He hasn't aired a single television or radio ad, and he hasn't sent out mail pieces to potential voters. He didn't name his top campaign staff until this week, and his running mate, Paul Vallas, didn't move back to Illinois until this month. Beyond that, Quinn has barely acknowledged opponent Tio Hardiman, the former leader of a city anti-violence group who was dismissed after he was arrested on a domestic battery charge last year. Cook County prosecutors later dropped the case.

While the Republican governor hopefuls trade barbs, Quinn has lain low. He has barely been out in public after a highly critical audit of how his administration divided up a $55 million state anti-crime grant program and the quick resignation of his hand-picked director of the state's child welfare agency. The governor also pushed back his yearly budget address until the week after the primary — a move that allows Quinn to find out who his Republican opponent will be in the fall before taking a stand on whether the state should extend a soon-to-expire income tax hike he signed into law in 2011.

Instead, Quinn has spent the past several months doling out money for projects across Illinois, low-risk, locally popular things like new bike trails, equipment for firefighters, and improvements for airports and water mains. He traveled to Washington to meet with President Barack Obama on the national effort to raise the minimum wage and toured Illinois towns ravaged by November's deadly tornadoes, railing against the denial of some federal financial assistance.
* From John Gregory at the Illinois Radio Network…
"There's no excuse for the media to keep giving Gov. Quinn a pass, and not force him to have a debate with Tio Hardiman," Hardiman said, "because we're actually gaining numbers every day. We can only go up in the polls now. We can only go up—all the way." Hardiman believes there's real support for his campaign, and not just from Democrats willing to get behind anyone who isn't Quinn. He claims his website is outperforming all other candidates, including those running for the Republican nomination.
* By the Hyde Park Herald's Jeffrey Bishku-Aykul…
"Every mismanagement of the state falls on the poor and the working class people to hold the state up. Without the poor and the working class, this state would be destroyed already," [Hardiman running mate Brunell Donald] said.

She added, "We don't have a governor with a backbone for the poor and the working class."
* And David Ormsby at the Illinois Observer writes about a poll he commissioned which showed Quinn leading Hardiman 64-36…
"Given that 36% of Democrats, including 35.5% of African Americans are currently planning to support an accused domestic abuser over the incumbent Democratic Governor, this poll makes it clear that Governor Quinn has some work to do in shoring up his base," said Aileron Communication President Dave Lundy, a public relations and political strategist based in Chicago.

Quinn's meager margin over Hardiman is also being fed in part by Democratic voters' sour mood about the state's direction.

"[N]early two thirds of voters believe that Illinois needs a new direction, as 57% of respondents indicated that they believe Illinois is headed in the wrong direction while 43% believe Illinois is currently on the right track," according to the pollster. "This view is strongest among women, 58%."

Lundy warns that a sizable Hardiman protest vote portends problems for Quinn if the Rauner does indeed emerge as the governor's general election opponent as many insiders are expecting.

"The question in the Democratic primary was never whether Governor Quinn would win. Instead, his opponent's presence on the ballot should be viewed as a proxy for "other" and right now 36% of Democrats would rather vote for 'other'", said Lundy. "In a campaign against a social moderate like Bruce Rauner, that could be highly problematic."
* From Hardiman's Twitter page…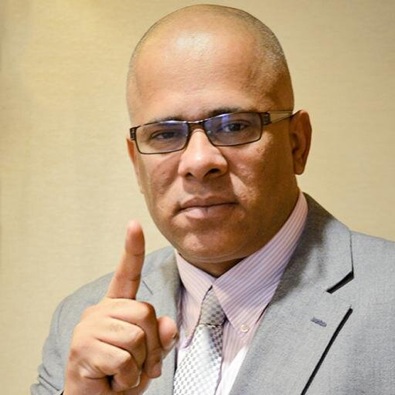 89 Comments










































































































































































































































































Sorry, comments for this post are now closed.