* A political committee that doesn't seem to be registered yet with the state has sent a mailer to Democrats urging them to vote in the Republican primary for Rep. Ron Sandack…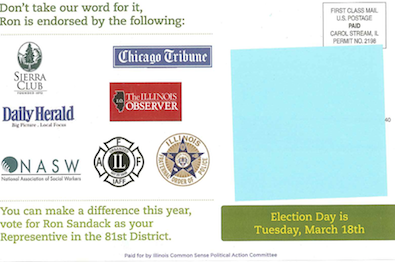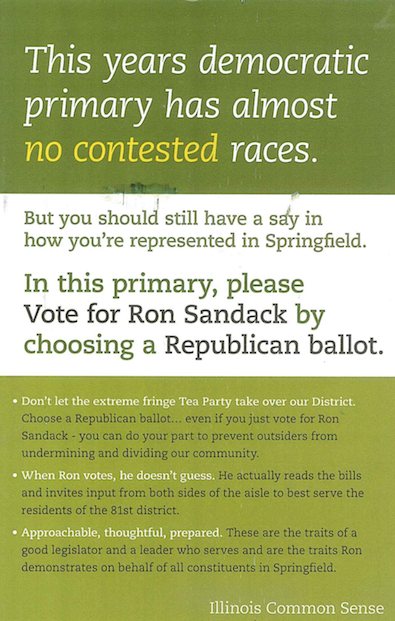 As noted above, Illinois Common Sense PAC is not registered with the board of elections.
Sandack's opponent Keith Matune is supported by Dan Proft.
* Meanwhile, here's one of several pieces criticizing Rep. Jeanne Ives…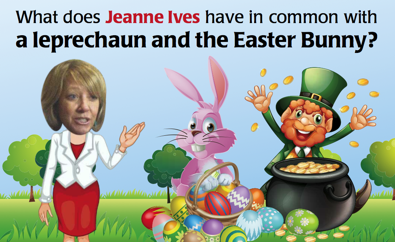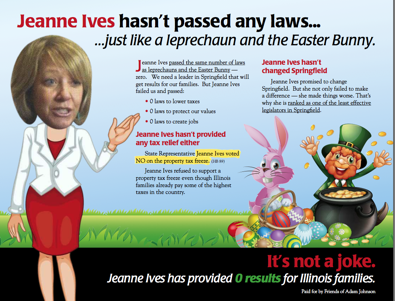 Rep. Ives' Republican opponent is backed by organized labor, particularly the teachers.
* And speaking of Ives, House GOP Leader Jim Durkin has been making the round of campaign offices today and stopped by to see Ives…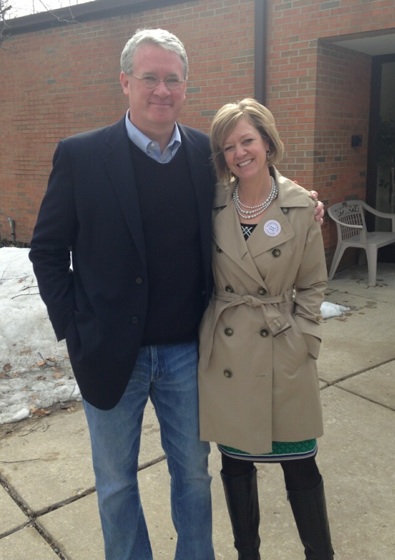 Caption?
30 Comments

























































































Sorry, comments for this post are now closed.