* Daniel Kay Hertz documented Chicago's shrinking middle class since 1970 by measuring each Census tract's median family income as a percentage of the median family income for the Chicago metropolitan region as a whole. The gray areas are defined as middle class on the map tracts. Check it out…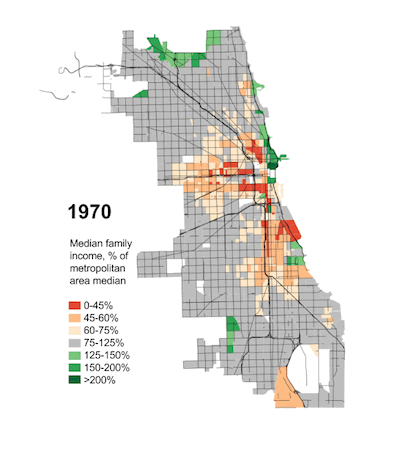 If the gif images aren't advancing on your browser, click here.
25 Comments










































































Sorry, comments for this post are now closed.