* From congressional candidate Mike Bost's Twitter feed…
Mike travels to the Union County Fair in Anna. pic.twitter.com/AMUVHgYIPS

— Mike Bost (@BostForCongress) August 18, 2014
I didn't realize Anna's county fair was that large.
* Turns out, it isn't. A sharp-eyed guy at the Bill Enyart campaign did a quick check and found that Bost had tweeted this pic…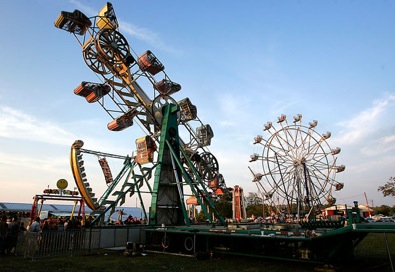 …which was used in this story about the Union County Fair in Ohio…
The Union County Fair celebrated its 165th year with many new attractions at the 50-acre fairgrounds in Marysville.

Organizers kicked off the first "Redneck Mud Run" on Wednesday, July 25, with 31 participants.
Oops.
Google Image Search can be your friend, but only if you use it properly.
25 Comments










































































Sorry, comments for this post are now closed.