* The Tribune profiles Chad Grimm…
In a close governor's race where every vote is coveted, Libertarian candidate Chad Grimm is positioned to be a spoiler, but it's a label he rejects.

"It's just not true," Grimm said. "We've pulled from Democrats, we've pulled from Republicans, we've pulled from independents, we've kind of pulled from anybody. And if one person's a spoiler, then why isn't somebody else a spoiler to me?"

Republicans tried to knock Grimm off the Nov. 4 ballot because they feared he could attract votes that otherwise would have gone to Rauner. But that effort failed, and now voters who don't like Democratic Gov. Pat Quinn will have two choices. In addition, Grimm could give voters a place to lodge a general protest vote — a sort of pox on either party — after months of TV attack ads by Quinn and Rauner.

Grimm is getting some late help from International Union of Operating Engineers Local 150. State election board records show Grimm reported that the union gave his campaign $30,000 Oct. 8.
* That's not all they're doing, as we've discussed before. Local 150 just put $200K into the Liberty for Illinois PAC and this piece recently hit the boxes. The color doesn't display very well on these images, but it's enough to give you an idea…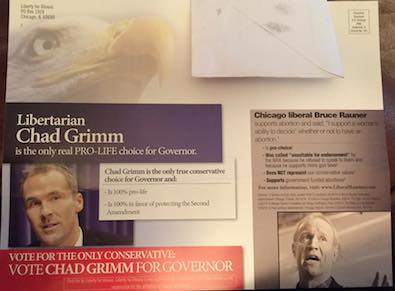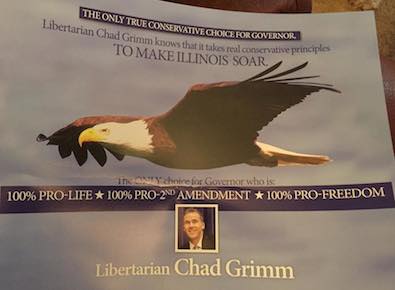 43 Comments
































































































































Sorry, comments for this post are now closed.