* A text from Cook County Commissioner John Fritchey, who is a former Illinois legislator…
Cleaning out my office and came across an old Rolodex (remember those?). In any event, thought you'd get a kick out of a few things I found. I clearly need to clean out my stuff more often.
* Some of what he found…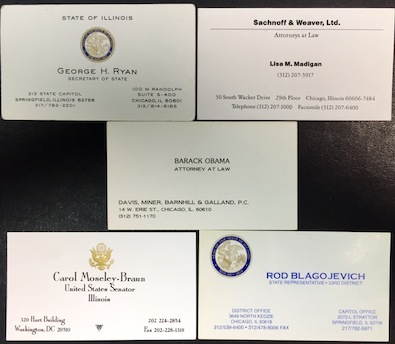 What do you have in your wallet?
36 Comments











































































































Sorry, comments for this post are now closed.