* From a Sen. Michael Connelly (R-Wheaton) press release…
"The Saturday before the local election I found in my mail a promotional piece touting the College of DuPage. The notion that a government body sees no issue with mailing a taxpayer-funded mail piece, a mere 3 days prior to this month's election is absolutely ridiculous," Connelly said. "Taxpayer funds should never be used to either explicitly or implicitly influence an election."

Senator Connelly successfully advanced Senate Bill 914, which bans all units of local government from sending any promotional materials from Jan. 1 to the date of the consolidated election. The measure is similar to already long-established bans that are in place for Illinois constitutional officers and legislators.

If local government officials, employees, or contractors engage in the behavior, they could face termination from their jobs and be charged with a Class 4 felony.
* The CoD board was under siege before the election because of corruption allegations and federal investigations. Several board members were facing strong electoral opposition. The mailer was blatant pre-election propaganda…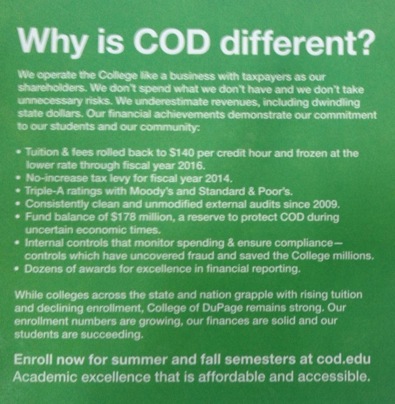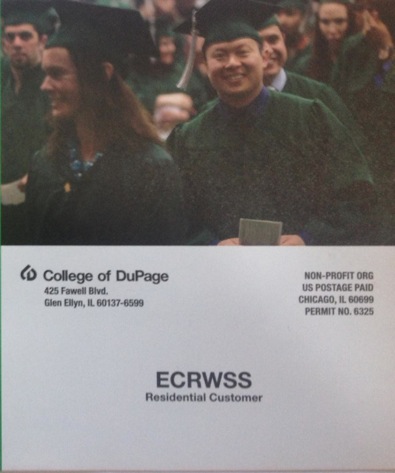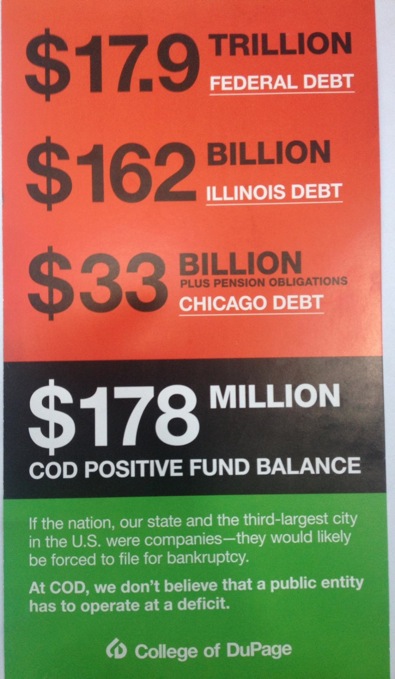 Connelly's bill passed 56-1. The only "No" vote was Sen. Landek, who's the mayor of Bridgeview.
27 Comments
















































































Sorry, comments for this post are now closed.