* I'm not yet convinced that AFSCME will strike. I figure they'll wait for a lockout attempt. But one never knows, so this "Contingency Preparation Assessment" form sent out to agencies asking them for their plans for and the potential impact of a public employee strike seems like a prudent administrative move.
Click the pic for a larger image…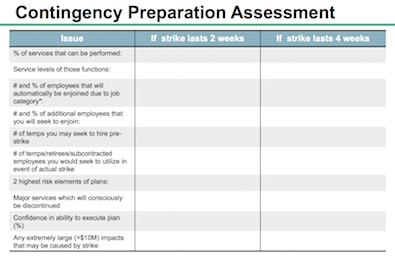 Notice that temp workers will apparently be hired.
* Something that got cut off from my screen grab above…
Only peace officers, security officers, firefighters and fire protection district paramedics can be automatically enjoined due to their job category.
103 Comments




















































































































































































































































































































Sorry, comments for this post are now closed.