* Forget about the stalled budget deal for a second and consider what Kurt Erickson wrote about a possible strike or lockout…
State government is already messed up. A strike or lockout of the 38,000 AFSCME workers would mean major upheaval at facilities that treat the mentally ill and developmentally disabled.

It could mean public health workers wouldn't be around to fight infectious disease breakouts. Imagine what it would be like for a temporary employee to get hired to run the dispatching operation for the state police. Who will help people sign up for food stamps and unemployment?

Could temp workers suddenly be tasked with overseeing orphans and juvenile offenders?

So far, the governor's rhetoric has been just that. But, come July 1, it could turn into a reality Illinoisans have not witnessed before.
* And speaking of that topic…
A union-backed bill to prevent strikes or lockouts of state employees during their current contract talks is on its way to Gov. Bruce Rauner.

The Senate voted 38-17 to approve the measure, which allows a new contract for state workers under the governor to be determined by an independent arbitrator if either side in the talks thinks negotiations have reached an impasse.

Even supporters of the bill said they expect the Republican governor will veto it. The administration did not directly answer a question about whether the governor will veto the bill.
He's gonna veto it, for sure.
But check out the House roll call. Two Democrats, Jack Franks and Andre Thapedi, took a walk and didn't vote.
If those two stay off the legislation on an override, it's going to be really difficult to pass it. If one of them is forced back on, perhaps Springfield Republican Raymond Poe can be convinced to climb on board because he was the only Republican with the guts to buck Rauner on that "right to work" bill. Poe took a walk on AFSCME's strike bill.
Several other House Republicans walked as well: Anthony, Bourne, Brown, Bryant, Cabello, Cavaletto, Davidsmeier, Hammond, Hays, McAuliffe, Bill Mitchell, Pritchard, Reis, Stewart and Unes. But Rauner is gonna make this override a point of honor.
Rauner's brick is gonna be the heaviest thing on the planet.
* Today's headline was the product of a sort of group think project at dinner last night with a bunch of pals. One of those pals even designed a quickie logo…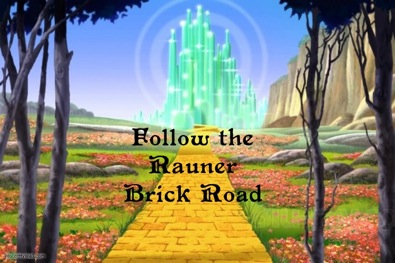 Heh.
We were also wondering if y'all could match Statehouse names to that movie's characters. Have at it.
* By the way, Senate President John Cullerton filed a motion to reconsider the vote after yesterday's roll call, so he's going to hold onto that one for a while.
*** UPDATE *** A quickly done variation of a commenter suggestion…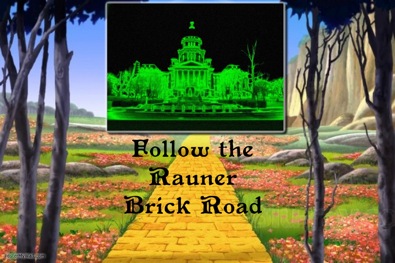 32 Comments































































































Sorry, comments for this post are now closed.