* Let's start by visiting http://chicago.suntimes.com…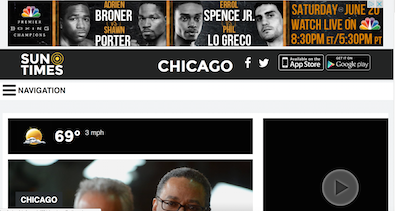 * Within what seems like milliseconds, an overlay ad covers our screen…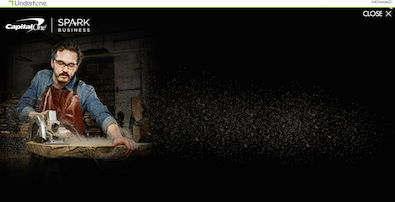 * But before we can click the "x" to close it, this pops up…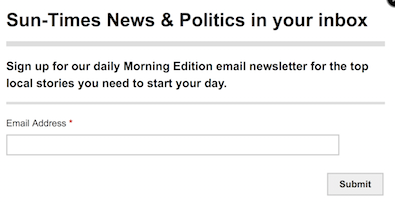 * And then we notice that a "pop-under" ad has been lauched…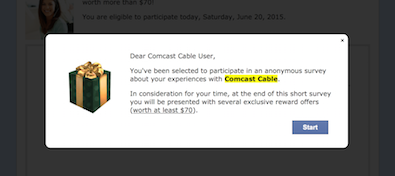 * We hit the "x" on that, and we get this…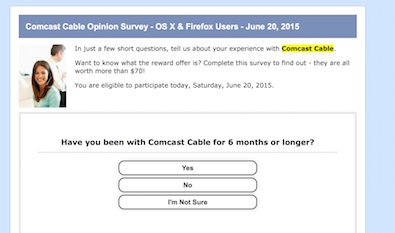 * After we've finally closed all the ads and solicitations, we click the "Navigation" button…
* Then we click "Early & Often"…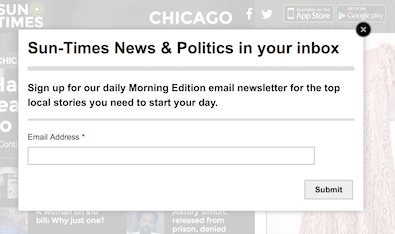 * Since there are no drop-down options under the main "Early & Often" link, we have to scroll through the page to look for Springfield news…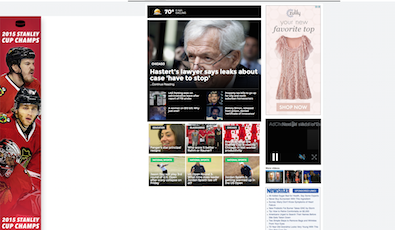 * Oops. We can't find anything we need because for whatever reason they only display a handful of stories. But, luckily, we notice another "Early & Often" link at the top of the page. This one does have a drop-down option…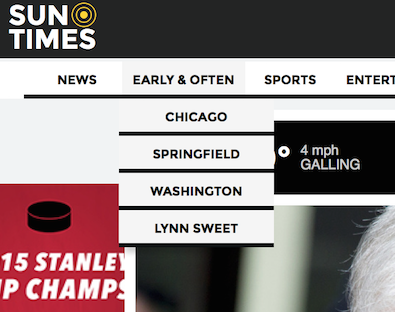 * Hooray!…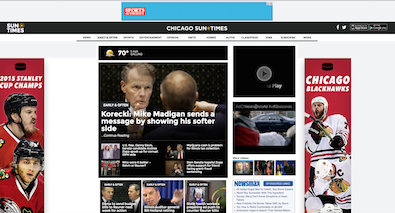 * Finally, we get to the story we want to read, but…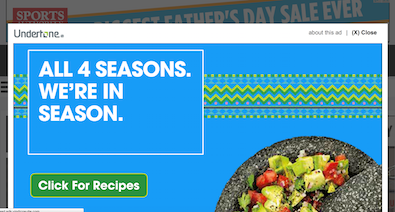 * And…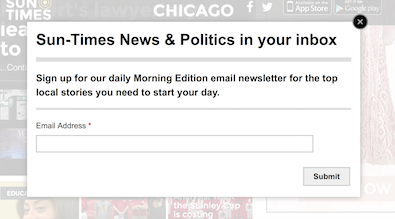 * Another pop-under…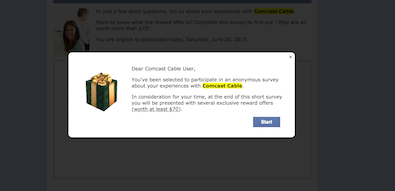 * And…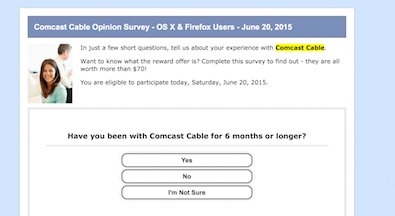 * Huzzah, huzzah! We've arrived at the article we'd like to read…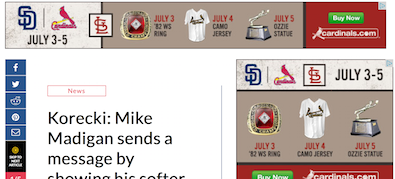 * But we can't read it until we answer a survey question…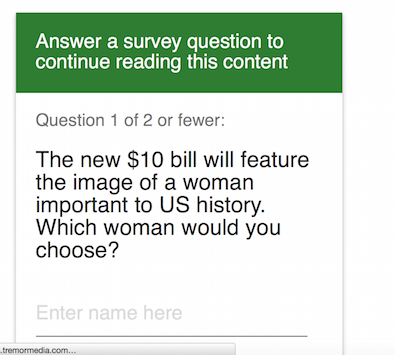 * And after we answer that question, another survey question appears…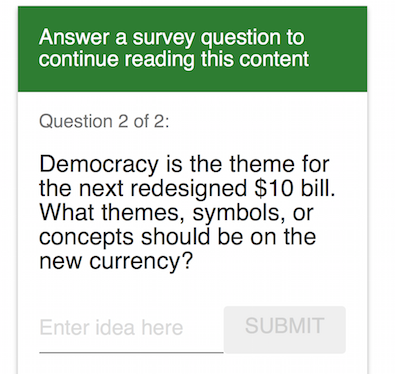 * And then a video ad starts playing…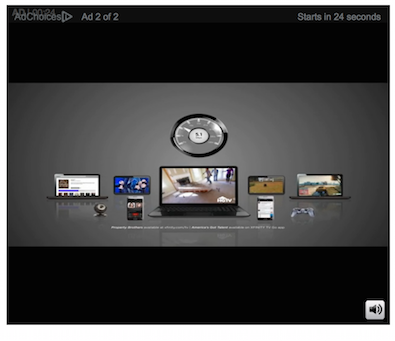 I don't know about you, but my browser usually crashes before I can ever read the story.
Now, all these ads don't appear every single time. Like the headline says, this is a simulated experience. But it's also too much like work.
63 Comments




























































































































































































Sorry, comments for this post are now closed.