* As you already know, Gov. Bruce Rauner wants to close the Illinois State Museum. A Facebook group has popped up with the object of saving it. They have made a pretty good case through this thread that closing the museum will be a whole lot more difficult than people might think…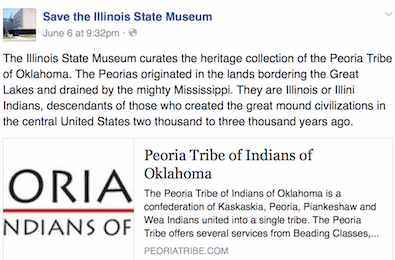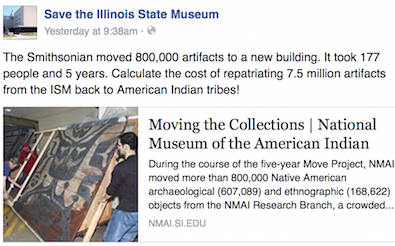 Wow.
* A couple more notable things from the page…

76 Comments



































































































































































































































Sorry, comments for this post are now closed.