* Maybe the governor has been sincere about negotiating in good faith. Extending the tolling agreement indefinitely and [re-committing] to submitting any disagreements over whether an impasse has been reached to the ILRB, even though Rauner now controls the ILRB, seems reasonable to me.
Click the pic for a larger image…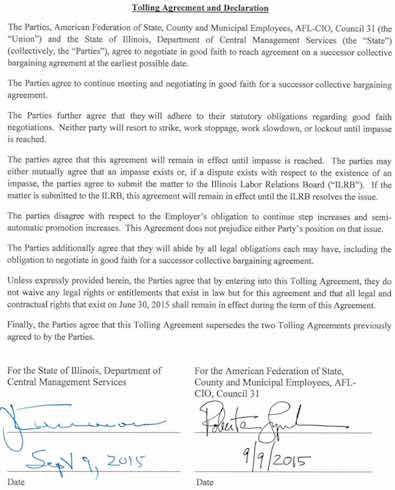 94 Comments

























































































































































































































































































Sorry, comments for this post are now closed.