* From SEIU Healthcare Illinois & Indiana's Facebook page…
Are you fed up with Rep. Ken Dunkin's alliance with Gov. Rauner that's torpedoed key legislation for Illinois working families, most recently SB 570 to reverse Bruce Rauner's extreme child care cuts?

Meet Juliana Stratton, who is challenging Dunkin to represent the 5th district! Stratton is a true force for change – who has pledged to stand up to Bruce Rauner's extreme agenda – not enable it.

We helped circulate petitions for Juliana over the weekend, and if you'd like to help too, please contact our Member Resource Center at 866-933-SEIU.
* The accompanying photo…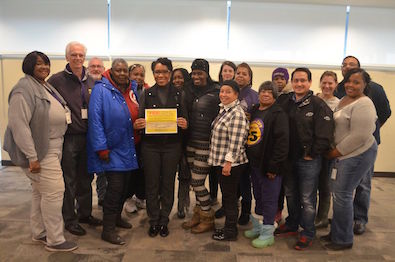 Stratton appears to be holding the same pledge card that Rep. Dunkin signed a while back.
33 Comments


































































































Sorry, comments for this post are now closed.