Fifty-nine percent of residents citywide support the decision [by the Chicago Teachers Union] to strike, and that soars to almost three-quarters among African-American parents living with children.
Nearly half of all parents living with children said they would like to leave Chicago.
(O)nly one-third of residents say the police are doing a good job. Nearly six in 10 think officers are not punished harshly enough in cases of excessive force. And a majority of residents believe the police are more likely to use deadly force against black people and that African-Americans and Latinos are usually treated unfairly by the city's criminal justice system.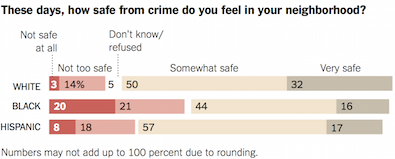 24 Comments







































































Sorry, comments for this post are now closed.