A school bus driver was speeding and swerving when he crashed on Monday, killing at least five students, the authorities said, in one of the deadliest school bus accidents in recent years.

In an arrest affidavit that the Hamilton County General Sessions Court released on Tuesday, the authorities said the driver, Johnthony K. Walker, 24, had been driving at "a high rate of speed, well above the posted speed limit of 30 miles per hour" at the time of the wreck. Mr. Walker has been charged with five counts of vehicular homicide.

"Mr. Walker lost control of the bus and swerved off the roadway to the right, striking an elevated driveway and mailbox, swerved to the left and began to overturn, striking a telephone pole and a tree," said the court filing. It said Mr. Walker was being charged because of "the reckless nature" of his driving.

Details of the crash emerged Tuesday as Woodmore Elementary School, whose student body is mostly impoverished, began a day of mourning. Thirty-seven students were on board the bus when it crashed, and Kirk Kelly, the interim school superintendent for Hamilton County, said at least five students had been killed.
* WSMV TV…
According to the driving history report, 24-year-old Johnthony Walker had a wreck in a school bus two months ago.

On Sept. 20, Walker was driving a school bus on Sylvan Drive in Chattanooga. That's when, according to the police report, he sideswiped a Kia Soul going in the opposite direction. This reportedly happened at a blind curve in the road. He failed to yield.
And, yet, there he was still driving.
* From the Tennessean…
The private company that owned the bus involved in Monday's fatal wreck in Chattanooga that killed five elementary school students has 142 crashes with injuries and three fatalities in the last 24 months, according to federal records.

Durham School Services, based in Warrenville, Ill., has more than 13,000 vehicles and 13,000 drivers, according to the Federal Motor Carrier Safety Administration. They're a large company, and they have an overall satisfactory safety rating from the administration, but they still have more problems when it comes to driver fitness than their peers, the records show.

The administration's records on Durham state "93% of motor carriers in the same safety event group have better on-road performance than this motor carrier."

A safety event group includes other similar bus and truck companies. In the last 24 months, Durham has been involved in 346 crashes, 201 of which were towaway wrecks. That data was last updated in late October.
We've talked about these privatized school bus companies before, but that's not why I posted this story. The company is based in Warrenville, but that's not why I posted it either.
* I got a text from Steve Schnorf today. His wife has been a Big Sister to a girl named Zoie for the past four years. Zoie was a "beautiful, delightful, sweet and innocent little girl 3 weeks short of her 10th birthday," Steve said. She was also on that bus. And she was one of the children who died.
Steve, his wife Jane and Zoie were supposed to all have dinner tonight. The authorities identified Zoie's body by the jacket and bookbag Jane had bought for her.
* Her sister has started a GoFundMe page to raise money for medical and funeral expenses. Zoie's brother Zach was injured in the crash and is in critical condition. Click here to give. Here's a photo…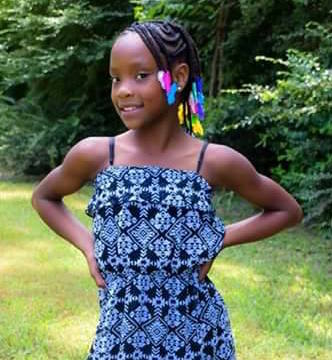 * Related…
* Durham School Services: Why Outsourcing Is Right For You
31 Comments




























































































Sorry, comments for this post are now closed.