* Blair Kamin…
Now that Illinois' new license plates have started appearing on cars and other vehicles, I'd like to revise an opinion from last fall, when I wrote that the plates' design was busy and banal.

That was too kind.

In real life, with a long line of letters and numbers obscuring Abraham Lincoln's face and all the other stuff that got thrown into this "everything but the kitchen sink" design, the new plates are hopelessly cluttered, not always easy to read, and a major lost chance to project a better image for a state that's synonymous with political dysfunction.

You may ask: "Why is the architecture critic devoting a second column to the design of a piece of metal that measures 6 inches by 12 inches?"

Here's why: Beyond its obvious role of identifying a vehicle and helping cops catch bad guys, a license plate should express a state's identity and encourage outsiders to visit the state or do business there. Think of it as a mini-billboard funded by your tax dollars.
* The plate…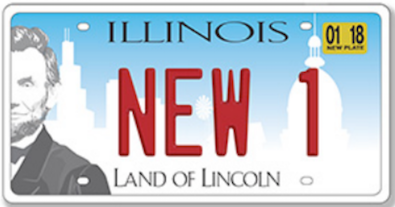 * The Question: Do you agree or disagree with Kamin? Explain.
44 Comments



































































































































Sorry, comments for this post are now closed.