* Total year-over-year change in non-farm jobs from the Illinois Department of Employment Security. Click the pic for a better image…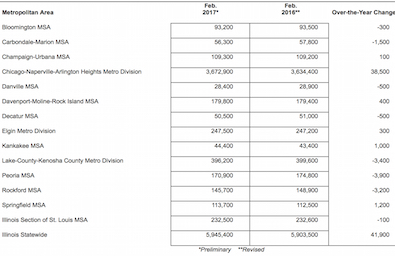 Hmm, let's see… Job losses in Bloomington and Carbondale, with weak performance in Champaign?
If only there were some major, fully funded state universities in those towns which could spur some much-needed economic growth.
Also, Peoria and Decatur both have private universities, both of which likely have MAP Grant-reliant students.
71 Comments




















































































































































































































Sorry, comments for this post are now closed.