* House Speaker Madigan and Rev. Jesse Jackson in Springfield yesterday…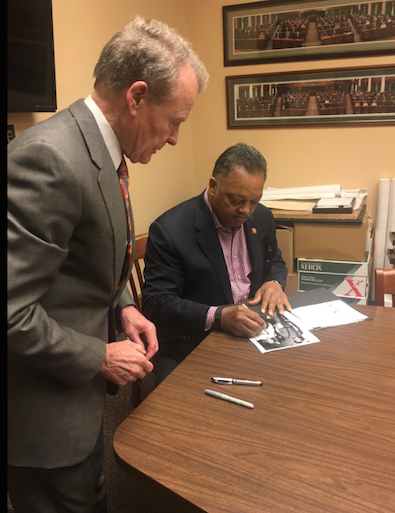 * A little background from yesterday…
As the state nears the two year mark without a budget, Rev. Jesse Jackson told the crowd he's trying to broker a summit between the parties.

"We should not adjust to this state of affairs and let ideology stand between us. Cullerton will do it, I think Madigan will do it, and I think the governor is more inclined to do it," Jackson said.
36 Comments











































































































Sorry, comments for this post are now closed.