* GateHouse…
Gov. Bruce Rauner and first lady Diana Rauner are not the only new residents at the Illinois State Fairgrounds in Springfield.

In response to questions at an Employer Action Day event on Wednesday, Rauner explained that a family of foxes has taken up residence beneath the stairs of the Director's House, where the Rauners are staying during a major historic restoration of the Illinois Executive Mansion.

"I learned my first morning, there's a den of foxes under the stairs, so a mom and six little pups," Rauner said during the event at Wyndham City Centre.

Rauner said precautions have been taken to protect the litter from the family dog, Stella, who he pointed out is a hunting dog. He joked that he also wanted to avoid a "social media event" involving Stella and the fox family.

"Stella's not with me, so we don't have an interaction that would be very unproductive," said Rauner. "I hope those puppies grow fast and then move on. That would be a great thing."
* Press release…
ILLINOIS STATE COMPTROLLER SUSANA A. MENDOZA RELAUNCHES COMPTROLLER'S CRITTERS PROGRAM

Who: Illinois State Comptroller Susana A. Mendoza
The Honorable Daniel Solis, Alderman – 25th Ward
The Honorable Nicholas Sposato, Alderman – 38th Ward
The Honorable James Cappleman, Alderman – 46th Ward
Susan J. Russell, Executive Director, Chicago's Commission on Animal Care & Control
Kristen Pearson, CEO, PAWS Chicago
Steve Dale, Syndicated Columnist, My Pet World

What: Comptroller Mendoza will relaunch the late Comptroller Judy Baar Topinka's animal rescue program, Comptroller's Critters. Immediately following the announcement will be a tour of the Chicago Animal Care and Control Facility.

Where: Chicago Commission on Animal Care & Control
2741 South Western Avenue Chicago, Illinois 60608

When: Thursday, April 27th, 2017 10:30am - 12:00pm

About Comptroller's Critters: Comptroller's Critters was designed to help people locate pet adoption shelters throughout Illinois and place shelter pets in loving forever homes. Our goal is to give people the resources they need to adopt a pet and ultimately reduce animal control costs at a state and local level. The Office has partnered with shelters throughout Illinois to help reduce the number of animals waiting to be adopted.
She also included a pic of herself with Ald. Sposato and the late Judy Baar Topinka at a pet adoption event they hosted together…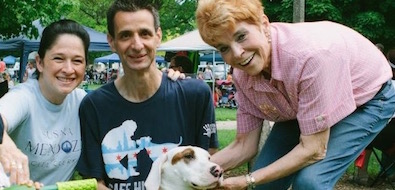 * And since we're talking about pets, Oscar and I were joined by our good friend Ken this past weekend on the ol' pontoon boat…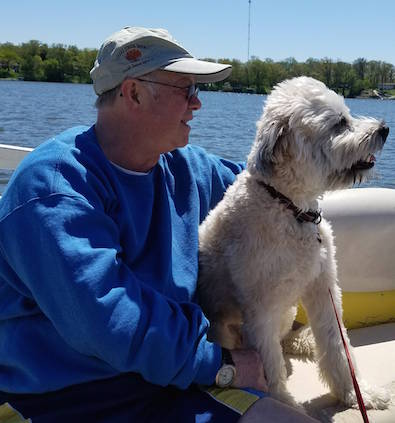 27 Comments
















































































Sorry, comments for this post are now closed.