* Twitters…
I promise not to keep making this a thing, but there's a visitor at the statehouse today for the final day of legislative session pic.twitter.com/yK8LtqRCzS

— Tony Arnold (@tonyjarnold) May 31, 2017
Spotted outside statehouse: @JBPritzker's most punctual campaign surrogate. Tick Tock the Budget Clock doesn't speak, has subpar dance moves pic.twitter.com/erHU5sXLUN

— Mark Maxwell (@WCIA3Mark) May 31, 2017
Waiting for Governor Rauner to pass a budget like… #twill pic.twitter.com/jxoDKGDuU1

— Chakena. (@KenaTheWiseOne) May 31, 2017
Tick Tock is waiting patiently for Bruce Rauner, but looks like someone doesn't want to face him 👀 #Day700 #twill pic.twitter.com/bCJ0ZYVgMn

— CrisisCreatin'Rauner (@RaunersCrisis) May 31, 2017
* And if you're wondering what Tick is carrying…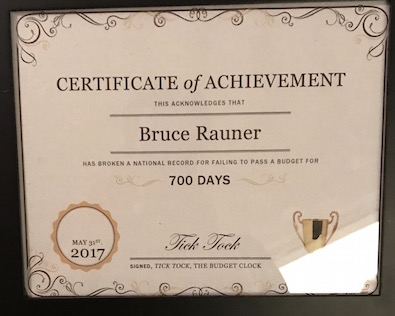 One of my former interns told me the cops wouldn't let the mascot into the building. Cosplay is apparently verboten inside the Statehouse. The rules may have been changed since a giant walking budget was photographed outside the governor's office last year.
* But Pritzker's mascot did do its job because it attracted some media attention…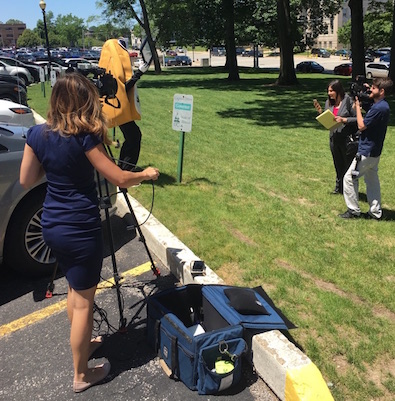 37 Comments














































































































Sorry, comments for this post are now closed.