* All the following charts are from the comptroller. Click here for the full document. The state's bill backlog has never been this horrible…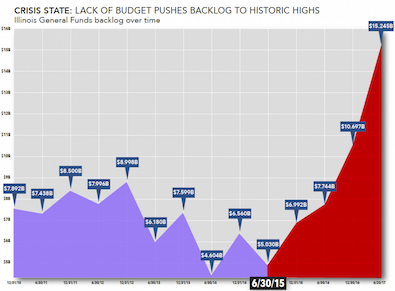 Ugh.
* It would be helpful if the administration was required to fully disclose all the bills it's sitting on because the comptroller can only estimate the backlog…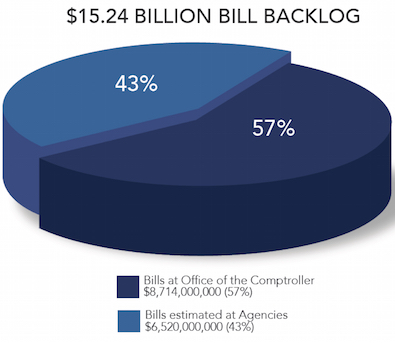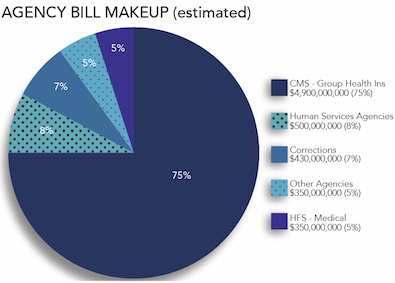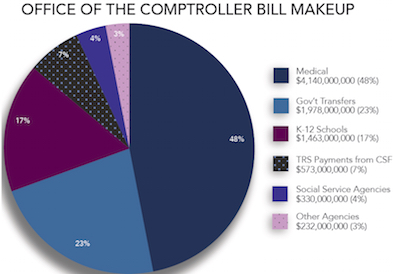 * The QC Times agrees…
The Debt Transparency Act is a good piece of legislation that's in line with the private sector's best practices.

That's why a veto-proof, bipartisan slate of Illinois lawmakers thrust it upon Gov. Bruce Rauner's desk. And that's why Rauner — facing a potential revolt from his fellow Republicans — should sign it immediately. […]

As Mendoza tells it, on any given Friday, as much as $1 billion in bills might land on her desk from out of the blue. These aren't new charges, mind you. In some cases, they've been festering in executive agency accounting departments for up to 10 months. Then, at the last minute, they get submitted.

Rauner's primary motto has centered on interjecting business sense into historically wasteful state government. No private entity — at least one designed to last very long — would manage its books the way Illinois does now. Just keeping track of cash flow is impossible when a few hundred million could suddenly appear on the books, just because the executive doesn't feel like submitting the vouchers.

If Rauner is really about good business, then DTA is a no-brainer.
17 Comments


















































Sorry, comments for this post are now closed.