* Feder…
Dave McKinney, former Springfield bureau chief and political writer for the Sun-Times, is joining Chicago Public Media WBEZ FM 91.5 to cover state politics. He most recently has been working for the Midwest bureau of Thomson Reuters. "Many news organizations have scaled back their Springfield coverage when more information – not less – is vital," said McKinney, who starts September 18. "WBEZ's desire to shine a brighter light on state government shows great commitment to our community, and it's an endeavor I'm thrilled to join." In 2014 McKinney quit the Sun-Times after 19 years, citing alleged pressure from management over his coverage of Bruce Rauner, then Republican candidate for governor.
* He's such a good guy and an old (and I do mean old) buddy of mine and I wish him nothing but the best…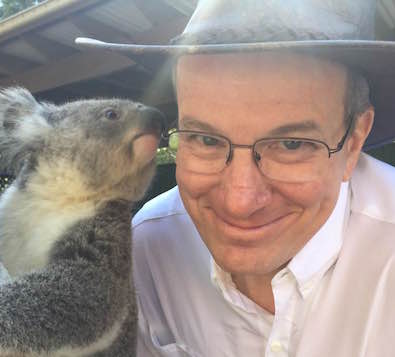 * The Question: Caption?
63 Comments




























































































































































































Sorry, comments for this post are now closed.