* Closeup…
Smiles all around at our meet and greet in Rock Island for @danielbiss #Biss2018 pic.twitter.com/uwDoTEeSQZ

— Amy Ackerman (@amysusack) November 3, 2017
* Tracker photo from the other side of the room…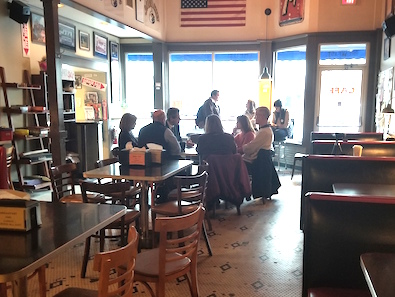 Oh, man, that's a long drive for such a small crowd.
* Last night, Biss held a town hall at Springfield's Abraham Lincoln Unitarian Universalist Congregation. I didn't see any pics online, but here are some tracker shots…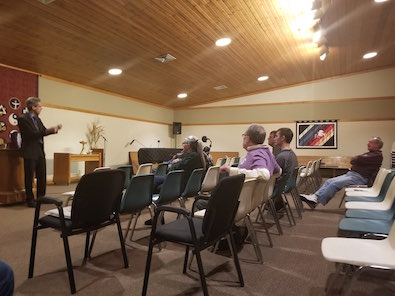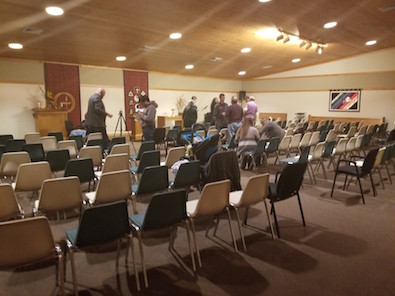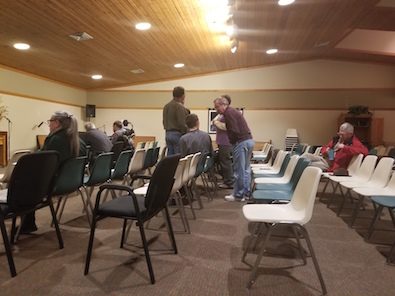 * In other not great news, Sen. Biss was unable to override a Rauner veto this afternoon…
* OK, if you click here you'll see today's roll call. The override motion received just 29 votes. Now, click here and compare that to when the bill passed. It received 35 votes back then.
So, what happened? Some Republicans flipped (as they did in the House), but some Democrats took a walk. If you compare the override motion roll call to a vote on another bill taken soon after (click here), you'll see that five of Biss' fellow Senate Democrats took a walk: Sens. Harris, Hastings, Holmes, Landek and Stadelman. Hmm.
* Not to be Debbie Downer, but Biss' campaign also has not yet reported any contributions made in November.
* On the bright side…
.@danielbiss receives overwhelming endorsement from @Northside_DFA with 93% vote among members. #ILGov18 https://t.co/8MynvFYfGp

— Biss4IL Press (@Biss4IL_Press) November 9, 2017
*** UPDATE ***  Carl Nyberg and Melissa Lindberg are co-chairs of Northside DFA's steering committee. The two have some rather interesting viewpoints about Israel…
Israel violates human rights & international law. It's a racist state. And it undermines peace & stability in the region.

— Carl Nyberg (@CarlNyberg312) September 28, 2017
Sometimes it seems the chief requirement to being Jewish in #CorporateMedia is a willingness to use violence to support Israel.

— Carl Nyberg (@CarlNyberg312) November 7, 2017
@SenatorKIrk Bought by the defense lobby or Israel? Neither is patriotic. #47Traitors Renounce money from both and I'll believe policy diff.

— Melissa Lindberg (@mjlindbergphd) March 11, 2015
Um… Daniel?
43 Comments
































































































































Sorry, comments for this post are now closed.