* Leader Durkin dropped another $48K on cable TV to fend off his Dan Proft-backed GOP primary opponent through Christmas…
* The ILGOP also has a holiday themed mailer blasting Durkin's rival Mickey Straub…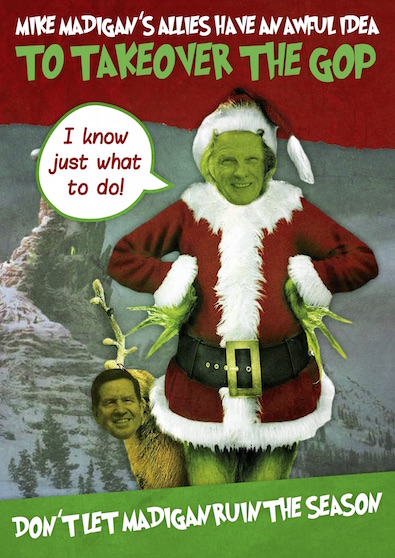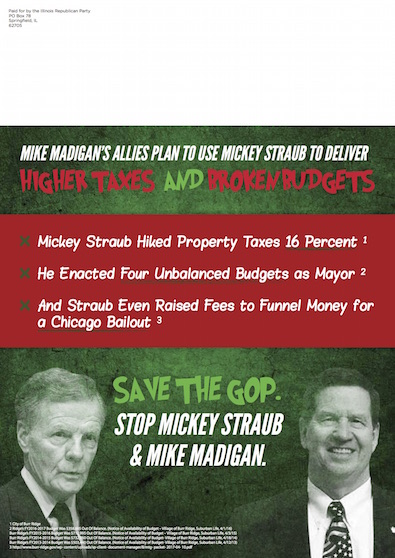 Heh.
* On to the other side. In the 53rd House District Republican primary to replace retiring GOP Rep. David Harris, Dan Proft is backing Katie Miller over Eddie Corrigan. The Democrats have a strong candidate (one of our active commenters, former Rep. Mark Walker) and the Republican powers that be are worried that Miller could lose the seat…
* Two Republicans are vying to challenge Rep. Deb Conroy (D-Villa Park). Proft is backing Dr. Jay Kinzler against Roger Orozco…
* And in the 110th House District open seat race to replace retiring GOP Rep. Reggie Phillips, Proft is backing Chris Miller against Terry Davis in the Republican primary…
23 Comments




































































Sorry, comments for this post are now closed.