* I was hanging out with a good friend the other day who told me about a recent conversation he'd had with a non-political friend. His pal was very impressed with Sen. Daniel Biss' first TV ad (click here to watch it if you haven't seen it). Why did he love the ad so much? The reason can be found in this scene…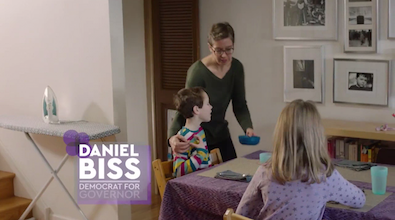 The guy said that anybody with an ironing board right off the kitchen had to be a regular person.
* The Question: Where do you think the ironing board is in the homes of the other gubernatorial candidates? This question applies to both parties and you can guess the ironing board locations for as many or as few as you wish. Have fun.
75 Comments
































































































































































































































Sorry, comments for this post are now closed.