* This very "tall" mailer hit the boxes in the last day or so…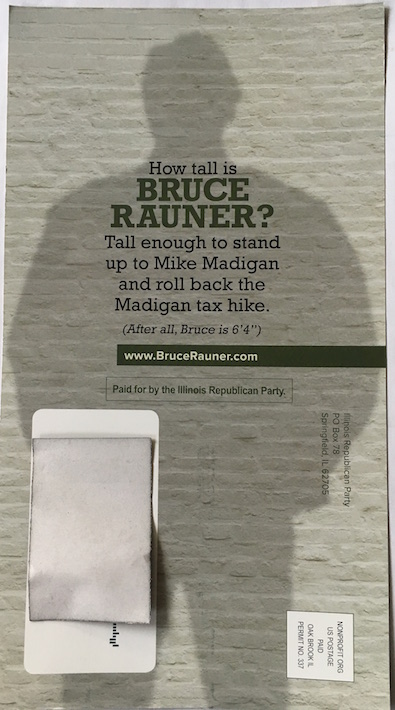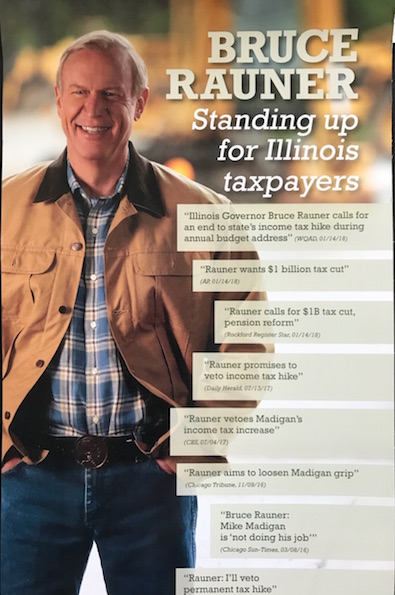 …Adding… MrJM in comments…
Seriously. Just gaze upon the list of Rauner's accomplishments on that mailer:

•"calls for"
•"wants"
•"calls for"
•"promises to" and
•"aims to."

After a term in office, his sole non-aspirational accomplishment was a veto that lasted two days before being overridden with the help of his own party.
70 Comments

















































































































































































































Sorry, comments for this post are now closed.