* Press release…
Where in Illinois are Pritzker's Toilets?

JB Pritzker disconnected the toilets in his Gold Coast mansion in order to receive a massive tax break after having the home reclassified as "uninhabitable."

The question remains: where in Illinois are Pritzker's toilets?

One of them made an appearance last night at the Northfield Township Democrats general election kick off party, where JB Pritzker was making an appearance.

Stay tuned as the toilets continue to pop up across Illinois.
* The accompanying pic…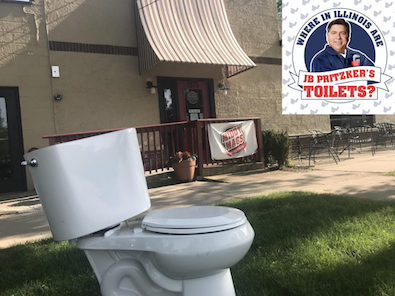 Pretty sure that's the first time I've posted a photo of a toilet on this website. Doubt it'll be the last, though.
92 Comments



















































































































































































































































































Sorry, comments for this post are now closed.