* It's now official…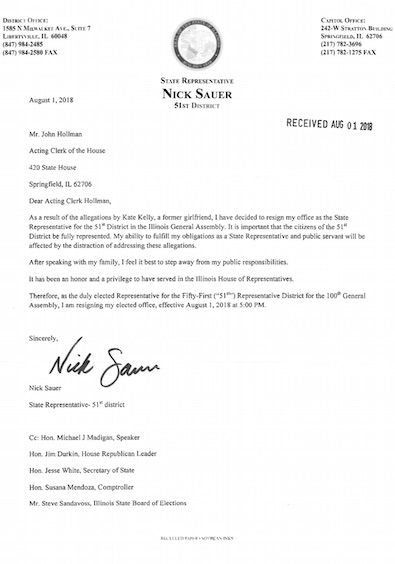 Kinda looks lawyerly.
…Adding… Good point by Emily…
Notice that she is the one who is responsible for his resignation. Her allegations, not his behavior, are the distraction. Great example of how not to respond to allegations of sexual harassment or revenge porn made against you, esp. when your own friends called on you to resign.

— Emily Miller (@EJMill) August 1, 2018
*** UPDATE *** There's good reason for lawyering up…
The [police] report doesn't describe the photos, but says her former boyfriend asked her to "participate in the acts depicted."

On July 20, a detective was assigned to investigate but doesn't appear to have done any follow-up yet, a police source said.

The report is currently listed as a "sex offense-obscenity materials (consisting of lewd writing, pictures, pornographic materials, etc. – with a predominant appeal to prurient interest – not involving children.)"

The report is currently not listed under "non-consensual dissemination of private sexual images (e.g., Revenge Porn," but the report could be re-assigned a classification when it is further investigated.

Gov. Pat Quinn in 2015 signed legislation making that classification a felony offense. Those convicted of the "revenge porn" law could get one to three years in prison with a fine of up to $25,000.
42 Comments





























































































































Sorry, comments for this post are now closed.