* Looks like a tracker is gonna win a bonus. JB Pritzker and Speaker Madigan had always studiously managed to avoid appearing in the same photograph with each other, but check this out from a weekend event…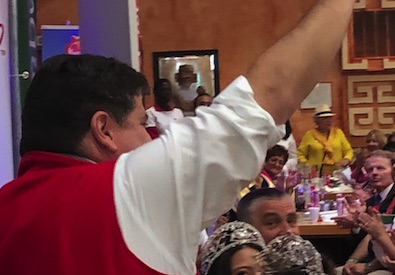 Not exactly embracing each other, but it's something.
…Adding… Madigan's Democratic Majority PAC reported a $1 million contribution from Pritzker over the weekend. Pritzker also contributed $1 million to the Rock Island County Democratic Central Committee and $500K to Sen. Kwame Raoul. And Friends of Michael J Madigan collected a $500,000 check from the Laborers union (as subscribers know, he busted the caps on his personal committee weeks ago).
Everybody's flush and happy these days.
25 Comments










































































Sorry, comments for this post are now closed.