* It's been a rough day in this country and it ain't over yet. So, in lieu of a question, here's a little Oscar love…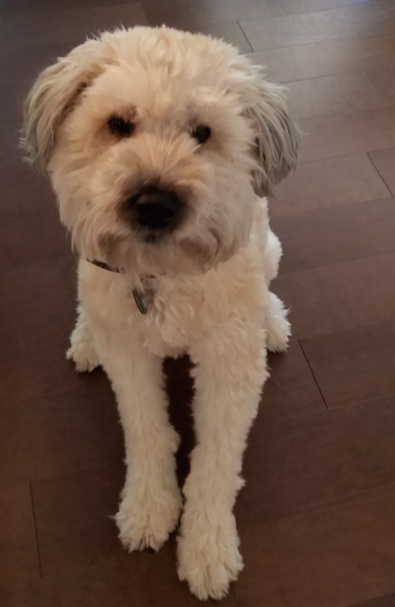 - Posted by Rich Miller 30 Comments


* Bruce Rushton at the Illinois Times…
The year was 2007, and the Abraham Lincoln Presidential Library Foundation was drooling over a collection of Lincoln documents and artifacts, including a stovepipe hat that's become famous for all the wrong reasons. The hat was owned by Louise Taper, a denizen of Beverly Hills and a foundation board member. "From the onset, when Louise talked to me in my kitchen some three years ago, the price of her total collection was $15 to $16 to $20 million to whatever," Julie Cellini, foundation board secretary, wrote in an April 1 (yes, April Fool's Day) email to T. Tolbert Chisum, a foundation board member. "The price bounced around. But the 'must haves' were always in the proposed sale we discussed."

The "must have" to which Cellini referred was a copy of the Emancipation Proclamation signed by Lincoln. That iconic – and presumably authentic – document, despite Cellini's insistence, wasn't included in the final sale, but the price tag stayed at $23 million. Who'd make a deal like that? Someone with buyer's fever, which appears to have been contagious back when the foundation agreed to buy Taper's collection, which included a hat that Pawn Stars would reject as iffy.

Thanks to a report last week by WBEZ radio in Chicago, we know that neither the FBI nor historians from the Smithsonian and the Chicago History Museum could authenticate the hat. That's somewhat old news. Dave McKinney, the same journalist who broke the WBEZ story, reported in 2012 that an affidavit from the 1950s, once considered proof, doesn't hold water. That shouldn't have been startling to either the foundation or the state, given that an appraiser hired before the 2007 sale sent an email to Tom Schwartz, then state historian, and Taper, questioning the provenance of the hat, as well as a clock that is said to have come from Lincoln's law office, as well as a fan that Mary Todd Lincoln is supposed to have carried with her to Ford's Theatre. The same appraiser, who was paid by the state, also spotted a fake Mary Todd Lincoln letter (it was a clerical copy) and questioned whether Lincoln had actually signed a photograph bearing his autograph and whether invitations to White House dinners really came from Mary.

That's a fair number of flags. Nonetheless, the foundation closed the deal, thinking it would be able to raise $23 million to pay off a loan so that artifacts would forever grace display cases at the Abraham Lincoln Presidential Library and Museum.
And now the foundation can't pay back the loan and wants a state bailout.
- Posted by Rich Miller 19 Comments


* JB Pritzker today…
He was asked how he'd pay for his ambitious plan for higher education he announced Wednesday. It includes big increases in state aid.

His response, "We can help pay for that thru cuts in state government I've suggested. I've proposed investments in savings that we could have both in our Medicaid budget and our education budget by investing in early childhood education. Finally, I've suggested we might legalize sports betting or look at other expansion of gambling in the state. And then legalize marijuana and tax it."
He's suggested cuts in state government? What?
I asked him last year where he would cut and he responded by saying he'd shift people out of nursing homes and into in-home care, spend more on homeless prevention and more on community-based intervention programs to lessen juvenile crime.
That ain't gonna save much.
And spending more on early childhood education will likely have positive long-term fiscal benefits, but I wouldn't predicate funding higher education based on that. Same goes for legalizing marijuana. We'll save some money, but you can't really bank that.
Also, this almost goes without saying, but Pritzker has said many times that he wants to use gaming and pot money for capital projects. He only started talking about using it for higher ed yesterday.
* More Pritzker…
An audience member asked Pritzker how as governor he would support the middle class. He said his plan is to drastically lower taxes for most residents in the state.

"We ask people like Bruce Rauner and me to pay a little bit more. It'll help us to pay for our k-12 education system. Today we rely on property taxes mostly to pay for our schools in Illinois and that is not how most states do it," Pritzker said.
Paying half the cost of K-12 would cost the state at least $5 billion. All while "drastically" cutting taxes for most residents in the state. Right.
- Posted by Rich Miller 33 Comments


* There he goes again…
Rauner, a Winnetka Republican, said company officials considered bringing a $1.6 billion joint venture between Toyota and Mazda that will employ 4,000 workers in Huntsville, Ala., to Central Illinois — but they didn't want to deal with closed-shop rules that make employees at certain businesses join a union.

"We should be where the auto plants are coming. We've got the workforce and the people. You can't get a new auto plant built in a closed-shop state," he told the Pantagraph's Editorial Board.

"I went to Japan to bring the Toyota-Mazda venture here to McLean County. … They said they love Illinois, they love Central Illinois, they love the workforce here.They were coming," he continued.

"But the board members said, 'This board of directors will not build a new plant in a closed-shop state. Can you make it so McLean County is not?' I said, 'I proposed it, but that's not an option right now.' So they said, 'Well then, you know what, we're going to another state,'" he said.

Alabama is a right-to-work state.
Um, "closed shops" were outlawed in this country in 1947.
* From October of 2017…
Mark Denzler, vice president and chief operating officer of the Illinois Manufacturers' Association, confirmed Wednesday that Illinois is no longer in the running.

"We are certainly very disappointed that Toyota is not coming to Illinois, but we also understand the challenges that plague Illinois," he said. "We are not a business-friendly state."

Stability and predictability are lacking, Denzler said. He pointed to the $15 billion backlog of bills the state built up during its budget crisis, unfunded pensions and a recent income tax increase as examples. Illinois has some redeeming qualities, he said, but not enough.
Hmm. "Stability and predictability are lacking."
* Also, remember when Ford announced in late 2015 that it would be investing $1.1 billion into its Chicago-area factories? And the company made this announcement in April…
Joe Hinrichs, president of global operations for Ford, said the automaker will retool the Chicago assembly plant after Taurus production winds down. There about about 4,000 workers at the Chicago assembly plant, and Ford expects demand for the new SUV lines to support the same size workforce going forward.

"We're investing heavily in the plant, and we're going to keep it full and everybody is going to keep their employment," Hinrichs said Thursday.
*** UPDATE 1 *** I don't think McLean County was on the list of sites that the state was backing for that Toyota plant. Rochelle and DeKalb were the two towns in the running.
*** UPDATE 2 *** From that article about Rochelle and DeKalb is this nugget…
Amid battles between Rauner and Democratic leaders, the state's largest jobs incentives program —Economic Development for a Growing Economy, or EDGE, tax credits — expired earlier this year with no new legislation passed to replace it.

"The biggest challenge Illinois will face is competitiveness of incentives," [site selection expert Bradley Migdal of Cushman & Wakefield] said. "If Illinois is competing with states like Alabama or Mississippi, at the end of the day the key tool is going to be incentives.

"To do something now would require special legislation, because right now there is no legislation in place for providing EDGE incentives."
- Posted by Rich Miller 40 Comments


* Dusty Rhodes…
As districts around the state begin reaping the benefits of Illinois' new school funding formula, Democratic lawmakers who just happen to be up for re-election gathered today to remind voters that Republican Gov. Bruce Rauner initially vetoed that funding, and likewise vetoed legislation that would raise minimum teacher salaries to $40,000 over the next five years.

State Sen. Andy Manar (D-Bunker Hill), who sponsored the legislation and is seeking re-election, says it's possible to get enough votes to override the veto when the General Assembly convenes shortly after midterm elections in November.

"I would anticipate, just from my own experience, that the outlook on controversial bills — though I don't know why this one is controversial — is much different during veto session than it is during spring legislative session," Manar says. […]

Under current law, districts can pay teachers as little as $10,000 per year. No district does that; starting salaries for teachers in Illinois' lowest-paying districts are around $26,000 per year. But in hundreds of districts, beginning teachers still earn less than $40,000 — even if they hold master's degrees.
* And teachers can work for decades and barely make more than $40,000 a year…
Sen. Andy Manar of Bunker Hill, Rep. Sue Scherer of Decatur and Rep. Christian Mitchell of Chicago all said setting a higher minimum wage for teachers in Illinois will help alleviate the teacher shortage.

They got agreement from Connie Charlesworth, who has a master's degree and retired from teaching after 30 years, earning $45,000 a year.

"Our college students are not stupid. They know how to do the math," she said at Wednesday's news conference outside the Illinois Education Association building near the Capitol. "They're taking a look at how much their education is costing them. They're also taking a look at their starting salary as teachers. They are deciding in great numbers not to go into the profession."

Rauner vetoed Senate Bill 2892, which would have gradually increased the minimum wage for teachers to $40,000 in the 2022-23 school year. The current minimum wage is $9,000 a year set in 1980. In his veto message, Rauner called the bill an unfunded mandate and something that would remove local control.
Emphasis added.
- Posted by Rich Miller 60 Comments


* From January…
The National Crime Victimization Survey, released last month, estimates that people in the U.S. experienced over 320,000 incidents of rape and sexual assault in 2016. That works out to 1.2 such assaults per 1,000 people age 12 or older. […]

Only 23 percent of incidents of rape and sexual assault were reported to the police, according to the NCVS, which makes these crimes the least likely to be reported of any type of crime recorded in the survey.
* Scott Reeder offers one explanation for why these crimes are so underreported…
Regular readers of this column will remember that last December, I wrote about being assaulted when I was 12.

And it took me 40 years to talk about the attack I endured.

On a day when we were baling hay on our family farm in 1977, a man grabbed me in the barn, held me down, repeatedly kissed me and groped me. I was able to break away before worse things could happen.

For decades, it was a family secret.

Most folks who know me now think of a big man. But back then, I was slight, no match for a full-grown man. I've never had a more terrifying moment. Never.

At the time, I told my mother what happened. She listened quietly as we sat at the kitchen table. She told me to take a shower and then instructed me never to speak of it again.

For years, I blamed myself for what happened.
* The Cook County State's Attorney offers more…
Because I was ashamed, blamed myself for the violation, and feared I wouldn't be believed. —KF #WhyIDidntReport

— Kim Foxx (@KimFoxxforSA) September 21, 2018
- Posted by Rich Miller 13 Comments


* Background is here. The Illinois News Network interviewed Rep. Kelly Cassidy about Speaker Madigan's recent Tribune op-ed…
A Democratic state lawmaker who filed a complaint against Illinois House Speaker Michael Madigan alleging intimidation and harassment said she hopes lessons have been learned, but she's still not sure. […]

Earlier this year, state Rep. Kelly Cassidy, D-Chicago, alleged Madigan and several of his key allies, one of which was let go following a separate complaint, were harassing her about her former employer's position on a bill.

Asked for her reaction to Madigan's op-ed, Cassidy said "it was well written." […]

Former state Sen. Karen McConnaughay, R-St. Charles, used to serve on the commission and said the body needs someone on board who's not in the club. McConnaughay said legislative leaders can tap private citizens to serve on the commission, but haven't.

"I think that having members of the public on the commission is one of those changes that we need to continue to look at," McConnaughay said.

Cassidy agreed it's a good idea.

"It seems pretty clear that we aren't doing best practices in regards to this commission," Cassidy said. […]

As to if things have changed under the dome, Cassidy said that remains to be seen.

"When we start to see reports out of the LIG on newer cases, maybe we will," Cassidy said. "I hope so. I hope lessons have been learned. I don't know yet."
- Posted by Rich Miller 3 Comments


* A bunch of retired athletes live in Burr Ridge, including Jim Thome and his family…
A meeting over Sterigenics controversy in Willowbrook wrapped up Wednesday at the Marriott and people are very upset.

Andrea Thome moved her parents to the southwest suburbs after Hall of Famer husband Jim Thome settled his baseball career in Chicago.

But that's where the fairytale part of their story stops.

"They both moved here in 2007 healthy, vibrant," Andrea Thome said. "Within seven years my mom died of liver disease."

"Then my dad got a brain tumor this past December," she said.

The family lives in Burr Ridge, within a couple miles of Sterigenics.
Bo Jackson and NBC 5 anchor Allison Rosati also live there. Ozzie Guillen used to live there.
Sterigenics is owned by the firm co-founded by Gov. Bruce Rauner. He retired from the firm a year after it bought the company.
This story is not going away.
* Ms. Thome has been speaking at public events about the poisoning of her and other communities. Here's ABC 7…
Andrea Thome sat down with ABC7's Mark Rivera at her home just a few miles away from Sterigenics to have a frank conversation about the company she said has been slowly poisoning the community for decades and the personal costs to her family.

Thome's passionate voice is on the front lines of a fight for clean air in her community.

"I have not been able to sleep since I heard this information in August about this company really slowly poisoning our community for the last 30 or so years without our knowledge," she said. […]

"My mom passed away in October of 2014. She never smoked she never drank," Thome said. "Little did she know there was a factory a mile away poisoning her. None of us knew."

After her mother died, her father took up more outside exercise to cope.

"This Christmas he was diagnosed with a huge brain tumor that, thank God for the doctors at Rush Hospital, Dr. Burn cut out a giant tumor on Christmas Eve and saved my dad's life," she said.
Ms. Thome is a former TV reporter, so she knows that medium well.
* WGN TV…
"My mom liked to have her window open, half mile from Sterigenics. Coincidence? I'm not so sure," she said. "my dad everyday worries about this tumor coming back. That's no way to live. That's waiting to die." […]

"This is my new work now, to get Sterigenics out of our neighborhood," Thome said.
* She's also an author and has started a blog to write about the issue…
It's almost midnight, and sleep won't come. My mind is racing. You see, our community is in crisis.

A real crisis.

We've been being poisoned by a company called Sterigenics, and it's been happening without our knowledge since the mid-1980's. Our cancer rates are disturbingly higher than the national average, but only in a several-mile radius surrounding this plant. Maybe it was more appropriate for them to be granted a permit in 1986, but we all know that this area's population has boomed since then, and that our highly residential area is no place for them to continue to operate in present day. They burn and emit twenty-four-hours a day, seven days a week.

They've got to go before they kill any more of us.

No, I'm not being dramatic. They use a highly-toxic chemical called Ethylene Oxide to sterilize plastic medical equipment, burning off the residual toxic poison directly into the air from their twin smokestacks.

They are located yards away from the shopping center that houses our Target, Dunkin Donuts, Chipotle and the brand-new Marshalls everyone is so excited about.
* Related…
* Editorial: The urgent Sterigenics question in DuPage: How much cancer risk?: The Sterigenics plant isn't isolated in some vast industrial tract. It's next to homes, parks and schools — places where children learn, play and live, communities that people have been rooted in for years. Kelleher, of Darien, told Hawthorne, "To think the very place my wife loved, the place where we raised our children, might have killed her is devastating."

* Residents discuss legal options after claims of cancer-causing emissions from suburban plant: One woman says she's lived in the area for 40 years and has experienced respiratory problems amongst other ailments. "I've had blood in the urine and I've had things that I commonly don't have. Just living in the area we loved it so much and I told my husband like a nightmare I actually was thinking of leaving," says Kathy Scumaci.

* Ex-Willowbrook residents allege emissions from Sterigenics facility caused health problems: They are represented by attorneys Todd A. Smith and Brian LaCien of Power, Rogers & Smith LLP in Chicago, and John Libra of Korein Tillery LLC in Chicago.
- Posted by Rich Miller 22 Comments


* Last night, Speaker Madigan's personal campaign fund reported an $835,200 contribution from the Washington, DC-based International Union of Operating Engineers.
Since September 10th, Madigan has reported raising over $4.5 million for that one fund. Madigan busted the contribution caps on his campaign fund back in mid-August.
Madigan hosted a Chicago fundraiser two nights ago, so more is coming.
* Speaking of campaign money…
The Illinois Campaign for Political Reform was founded two decades ago by the late Democratic U.S. Sen. Paul Simon and former Republican Lt. Gov. Bob Kustra to address what it calls the "corrosive role of money in politics."

"Today we are recommitting to our original mission, and are spreading our wings to expand our reach across more communities, tackle new (and oftentimes) thorny issues and collaborate with a diverse group of partners. And we will continue to be ever-vigilant about these three words: Transparency, Accountability & Integrity," the advocacy group told supporters in an email.

But they'll be doing it under a new banner: Reform for Illinois. The group said it will remain nonpartisan and not take sides in elections. […]

The Democratic Congressional Campaign Committee reported another round of ad buys to back Sean Casten's bid against Republican U.S. Rep. Peter Roskam. The latest filing brings the DCCC's spending in the west and northwest suburban race to more than $1.1 million total. This batch includes nearly $10,000 for Facebook ads and more than $12,000 with Hulu.
* Related…
* Bill Daley gives $500,000 to his Chicago mayoral campaign: When Daley ran for governor five years ago, he quickly raised $1 million before abandoning that Democratic primary bid. This time, the former U.S. commerce secretary and White House chief of staff became the first candidate to formally enter the race after Emanuel's departure.
- Posted by Rich Miller 26 Comments


* From Paul Ryan's Super PAC…
Congressional Leadership Fund (@CLFSuperPAC), the super PAC endorsed by House Republican leadership, today released a new ad, "Madigan-Machine Politician," in Illinois' 6th Congressional District. The ad describes Sean Casten as a Madigan-machine politician who is ready to raise taxes on Illinois families. The ad will run on television in the Chicago media market and on digital platforms throughout the district.

"As a CEO, Sean Casten lined his own pockets with corporate welfare, now he's a Madigan-machine politician who is ready to raise taxes on Illinois families," said Michael Byerly, CLF spokesman. "Casten says he's open to a $32 trillion government takeover of health care that would rob from Medicare and almost double the debt. Shady Sean Casten is wrong for Illinois families."

In addition to the ad campaign, CLF previously opened a field office in Illinois' 6th Congressional District. Each CLF field office is supported by a full-time staffer and hundreds of interns and volunteers who engage with voters on a daily basis through hyper-targeted phone banking and door-to-door canvassing.
* The ad…
* Script…
VO: As a CEO, Sean Casten lined his own pockets with corporate welfare.

Now Casten is a Madigan-machine politician, ready to raise our taxes.

Casten says he's open to a thirty-two trillion dollar government takeover of health care.

Robbing from Medicare, outlawing employer-provided insurance, almost doubling the debt.

Shady Sean Casten.

Backed by Madigan.

Wrong for Illinois families.
- Posted by Rich Miller 15 Comments


* Chuck Sweeny a few days ago…
Democrat J.B. Pritzker is open to building the long-planned, controversial "third" Chicagoland airport on state-owned land between Peotone and Beecher. Republican Gov. Bruce Rauner is not.

That's what I learned Thursday while watching the first of three debates among the four candidates for Illinois governor. The hourlong program aired Thursday on Chicago's NBC-5.

Moderator Carol Marin asked: "The state of Illinois has spent $97 million buying thousands of acres of land around what would be the south suburban airport… A lot of potential jobs are at stake, it's been studied endlessly … As governor would you be for or against that project, really just a yes or no."
Rauner said "No" when asked.
* Tribune yesterday afternoon…
As traffic rumbled along Interstate 80 in the background, Gov. Bruce Rauner joined local officials to ceremoniously break ground on a $47 million interchange improvement project at U.S. 30 Wednesday morning in New Lenox. […]

When asked where the South Suburban Airport and the shelved Illiana Toll Road fit into his plans, he said the state has to have the right financing structure and the economic growth to support it.

If the economy "keeps booming," "we won't be debating a third airport. We will be saying we have to have a third airport," Rauner said.
* Here's what he said…
Right today, we are evaluating a third airport in Peotone. We want to make sure we've got the right financing structure available and we've got to make sure that we've got the economic growth to support that so it's highly successful. That's a great opportunity for public-private partnership. We've got great airports at Midway and O'Hare and out in Rockford. But, this region, if we keep the economy strong and growing, we keep the economy booming, just the way the federal government has cut taxes and cut regulations on businesses and cut, uh, cut new trade deals to battle against unfair trade agreements with nations around the world, we keep on that track and we can continue to cut taxes and regulations here, we'll get a booming economy and we won't be debating a third airport, we'll say we have to have a third airport because the construction opportunity is so big, the economic opportunity is so strong. We're going to get there. And I'm committed to making sure we expand our transportation.
- Posted by Rich Miller 17 Comments