* Republican House candidate hoping to replace retiring Rep. Jeanne Ives…
Ugh. What a horrible thing to do. Not to mention that there's no statute of limitations on arson.
* From a longtime Peoria-area subscriber…
Hey an odd FYI, I received a robocall last night at my home in Peoria County, on behalf of the GOP candidate against John D'Amico. Obviously an error somehow, but errors like this always make me wonder how many other wasted contacts they made.
D'Amico is a Chicago Democrat.
* Mike Bost and the ILGOP go with Hillary, Madigan, Pelosi and Trump…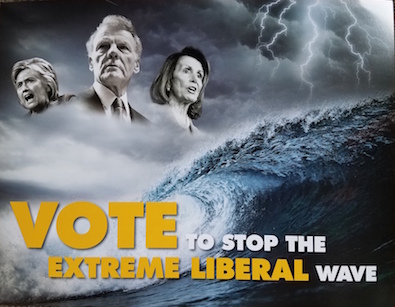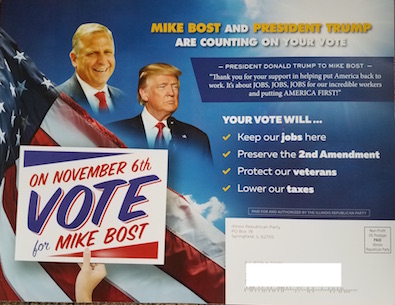 That piece has a very retro feel to it, and I don't just mean the inclusion of Hillary Clinton.
* US Rep. Peter Roskam's closer isn't close to being positive…
* Roskam's opponent, Sean Casten, tweeted out a video of Daniel Biss juggling fire…
We're all juggling a lot before Election Day, but we need to make time to Get Out The Vote and #FlipThe6th for @SeanCasten. Thank you @DanielBiss for lending your voice to remind everyone in #IL06 to vote early and on Election Day, November 6th! pic.twitter.com/QwOh1JhYVR

— Team Sean Casten (@VoteCasten) November 4, 2018
* Related…
19 Comments »
























































Post your comment... And please take a half second to come up with a nickname. It makes following the posts easier for everyone... Thanks