[The following is a paid advertisement.]
More than 800 solar energy projects are on hold because Illinois' renewable energy program isn't adequately funded to meet either current demand or the statutory renewable portfolio standard requirement of 25% by 2025.
The waitlisted, shovel-ready projects could create thousands of jobs, lower consumer electric bills and generate $220 million in property tax revenue for local governments. Funding for new commercial and community solar projects and wind farms will be depleted after 2019.
To see projects on the waitlist in your community – visit www.pathto100.net/waitlist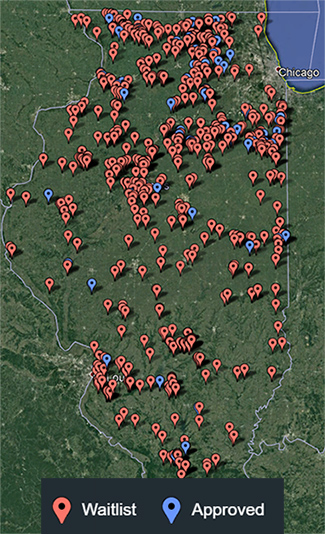 Without a fix to the state's renewable energy program, waitlisted projects may not be built.
Vote YES on HB 2966/SB 1781 to fix Illinois' clean energy cliff and let shovel-ready projects move forward.
For more information, please visit pathto100.net
- Posted by Advertising Department


No Comments
Be the first to comment.
Sorry, comments for this post are now closed.