* Way back in January, we learned that one of our longtime commenters "HangingOn" was worried about having to choose between paying for her daughter Rhiannon's 8th grade graduation gown or her school lunches because she hadn't received her contractually negotiated state employee step pay raises.
HangingOn was owed around $7,200 in back pay and was having all sorts of financial troubles. Her daughter had survived brain cancer, but has developmental issues due to her surgery and radiation treatment. Life was becoming very difficult and HangingOn was at her wit's end.
At my urging, HangingOn set up a GoFundMe account asking for a mere $100. After we discussed her story, y'all stepped up and contributed an impressive $5,710.
* HangingOn sent me an email last night with good news about her daughter…
Rhiannon graduated!

Thanks to you and everyone else that helped make it a special experience. … And it would have been hard to manage without you and the wonderful people from the blog!
<3

-HangingOn
Here's Rhiannon with her diploma…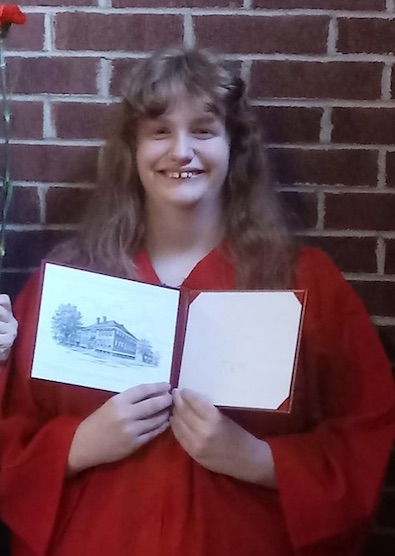 I love you people.
27 Comments
















































































Sorry, comments for this post are now closed.