* Rep. Andre Thapedi (D-Chicago) did not vote (he voted earlier in the day, but did not vote on a bill immediately after the "fair tax" rollcall). Otherwise, all HDems voted for it. Here's the roll call…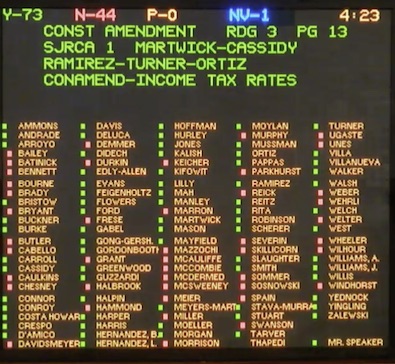 Reps. Yingling and Carroll, who had resisted voting for the measure, both voted for it today.
* The governor is holding a press conference. Check the live coverage post for updates…
What: Gov. Pritzker and lawmakers to speak about the Fair Tax constitutional amendment.
Where: Illinois State Capitol, Governor's Office, Springfield
When: After the House vote has concluded.
The matter will be sent to the voters next year. Scott Kennedy has more on how that'll work. Click here.
I will put react on our live coverage post.
107 Comments
































































































































































































































































































































Sorry, comments for this post are now closed.