* Senate Democrats voting "No" were Bertino-Tarrant and Crowe…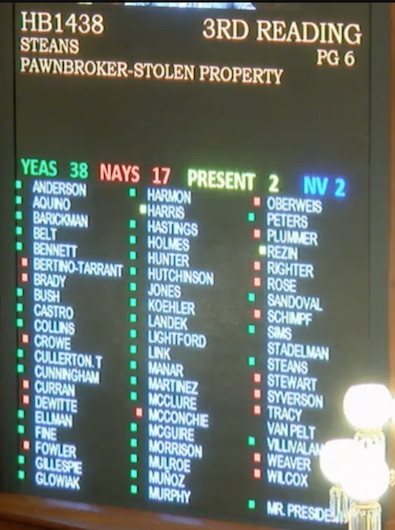 Republicans voting "Yes" were Anderson, Barickman and McClure.
Democratic Sen. Harris voted "Present" and Sens. Stadelman and Van Pelt didn't vote.
The bill now moves to the House. Its fate in that chamber is still uncertain.
42 Comments »





























































































































This is not Facebook, so uncivil comments, profanity of any kind, rumors and anonymous commenters will not be tolerated and will likely result in banishment.