* This email from GOP Sen. Jim Oberweis, who hopes to take on freshman Democratic US Rep. Rep. Lauren Underwood, has been going around lately, and it made me curious for obvious reasons…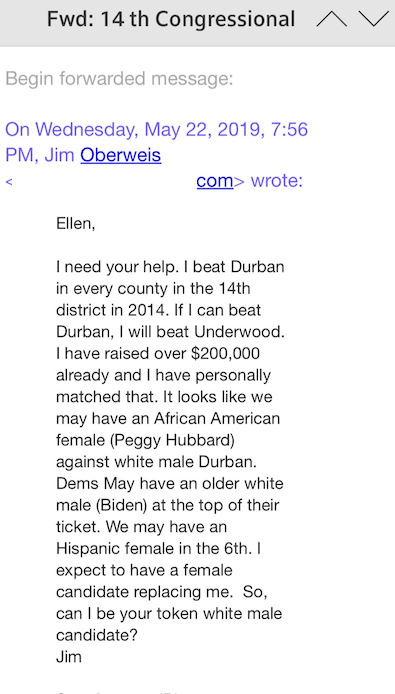 I mean, was that even real?
* So, I reached out to the candidate…
The copy of the email is personal communication that referenced a larger discussion regarding the desirability of supporting female candidates in the Republican primary. I responded to an individual who was part of this larger discussion by pointing out the gender and racial diversity of the likely GOP slate for 2020.

As for my self-description as a "token white male," it was intended to be ironic given the traditional demographics of Republican Party candidates, but, in hindsight, was a less than optimal choice of words. I apologize.

- Jim Oberwies
* "Ironic"…
49 Comments


















































































































































Sorry, comments for this post are now closed.