* Sun-Times…
The governor's aging Chicago offices just got a $275,000 face-lift, thanks to billionaire Democratic Gov. J.B. Pritzker.

"The Governor's Office at the Thompson Center was in a very sad state of disrepair, and the Pritzkers paid personally to replace decades-old carpeting and repaint so that the space would no longer be embarrassing," Pritzker's spokeswoman Emily Bittner said in explaining the renovations after decades of neglect.

The stained gray carpets, some with duct tape to hold them together, are gone — at least in the offices of the governor and his staff. There's now a dividing line between Pritzker's staff and the offices housing Republican staffers on the 16th floor — a spiffy new blue carpet butting up against the tattered gray one. […]

In total, Pritzker spent $275,000 for carpeting, paint and ceiling tile work, all from his own deep pockets, the governor's office said. Carpet replacement began on Aug. 12 and will continue for several weeks, the work done with union labor via C&W Building Services, Inc., the general contractor for the Thompson Center. All the renovation was done by state-approved vendors, and they in turn directly billed the Pritzkers.
* Before and after pics…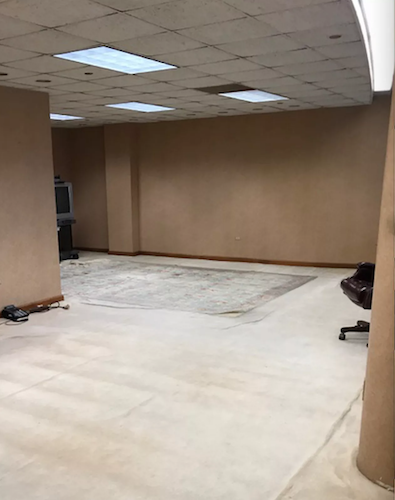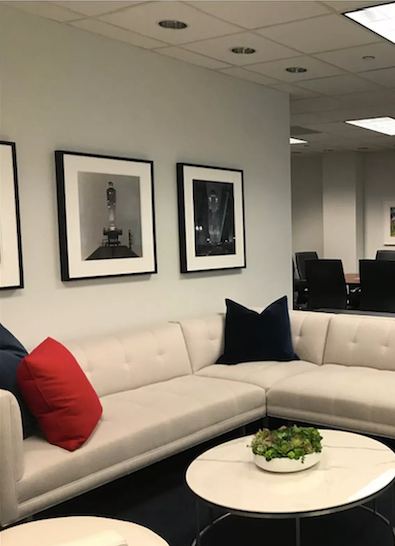 That suite has needed a rehab for years. Can you imagine what it's like when people meet with the governor to talk about investing in Illinois? Not a good look. The building won't be sold for a while, so sprucing it up now makes sense. Also, it's basically pocket change for this governor.
59 Comments
















































































































































































Sorry, comments for this post are now closed.