* While I was on vacation, Center Square published a story about my questions to the governor's office about the Confederate Railroad stuff. For whatever reason, they decided to FOIA my text conversations. Not all of their requests were granted.
So now Center Square is asking the Illinois Attorney General's Public Access Counselor to force disclosure of an off the record exchange between myself and the governor's Deputy Chief of Staff for Communications Emily Bittner.
For a self-described news organization to FOIA a reporter's off the record remarks and then appeal the denial to the attorney general is downright reprehensible.
But in the interest of avoiding any legal fight which could set a precedent, I asked Bittner yesterday if she would lift her off the record restriction so I could publish the exchange here. She consented.
* The great mystery is now solved…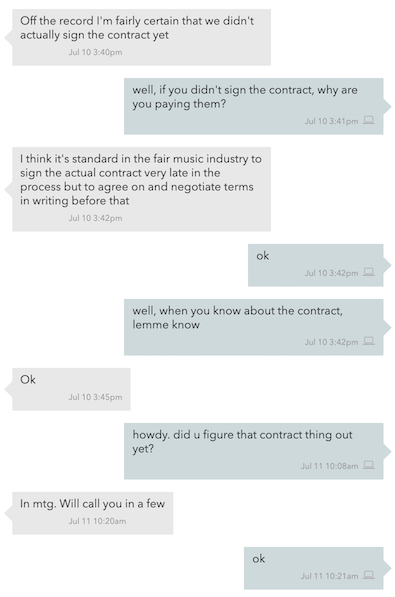 Oh my gosh that's so fascinating!!! Congratulations, Center Square! I'm totally busted!
* Some other stuff was redacted for whatever reason. I had called Bittner about something else and she didn't pick up, so I texted her…

Scintillating!
* The Hill mangled both my name and the name of my publication in an article about the controversy…
The removal comes after blogger Rich Hill last month asked readers on his site, Capital Fax, whether they thought the band was an appropriate choice to feature in the fair's lineup.
Bittner sent me the link, which the governor's office redacted from the FOIA…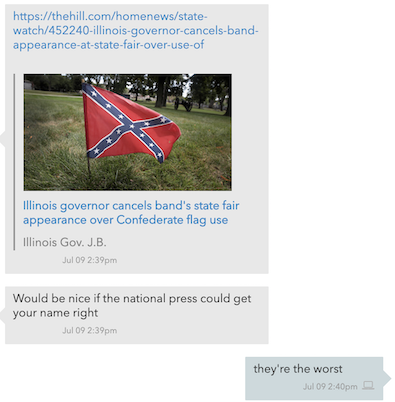 Heh.
* And here's a bit of needling from me about a surprising editorial…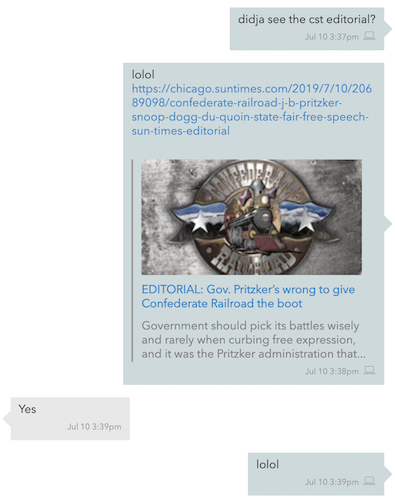 So there you have it. I think that's everything.
Sheesh.
67 Comments








































































































































































































Sorry, comments for this post are now closed.