* Two of my brothers on Labor Day, 1971 at my family's rural Iroquois County house…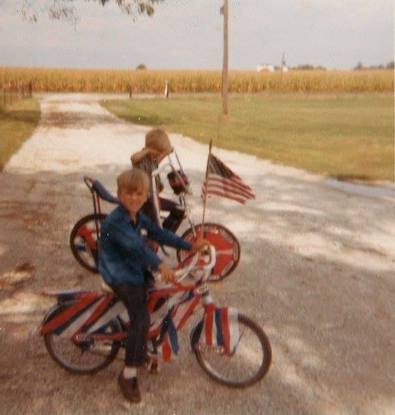 We weren't farmers, but my mom grew up on a farm and my parents had five sons and thought they could better keep an eye on all of us if we were living in the country. So, they rented a house a few miles from my maternal grandparents, who were farmers.
Every Labor Day, we'd decorate our bicycles and ride them in the Herscher parade. It was all great fun, from the decorating (my mom did most of the work, as I recall) to the riding. Herscher will host its 99th Labor Day parade on Monday.
* The Question: Your favorite Labor Day memories?
12 Comments



































Sorry, comments for this post are now closed.