* Art Jones, a perennial candidate who was a leader of the American Nazi Party, filed this morning to run as a Republican in the 3rd Congressional District. Jones won 26.5 percent of the vote against Democratic incumbent Dan Lipinski last year.
But, unlike last time, Jones will likely have to defeat a Republican primary opponent. Will County Board Minority Leader Mike Fricilone filed his petitions to run last week.
* Jones was spotted at the Board of Elections today checking petition signatures…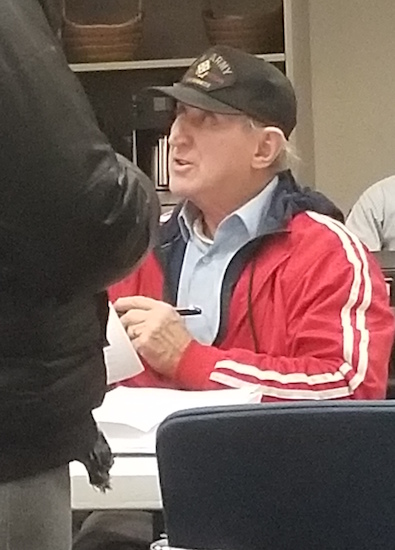 Ugh.
…Adding… As expected, Jones examined Fricilone's petitions today.
*** UPDATE 1 *** More rerun weirdness…
Also filing again today is 9/11 "truther" and general conspiracy theorist Bill Fawell, again seeking the IL-17 GOP nomination.

He was disavowed by local GOP'ers in the district after he won the nomination by default in 2018 and people looked at his past writings. https://t.co/sW7OWpigcr

— Chris Kaergard (@ChrisKaergard) December 2, 2019
*** UPDATE 2 *** ILGOP Chairman Tim Schneider…
The Illinois Republican Party vehemently condemns Arthur Jones' candidacy. His racism and bigotry have no place in our party or American politics. As we did in 2016 and 2018, we will oppose his candidacy in every way possible.
48 Comments















































































































































Sorry, comments for this post are now closed.