* One of Congressman Dan Lipinski's lesser-known Democratic primary rivals, Rush Darwish, is already in the boxes with two mailers. Here's the front page of one…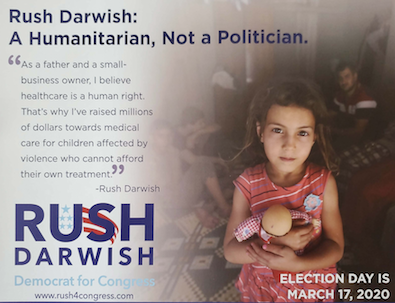 Here's the back page of the other…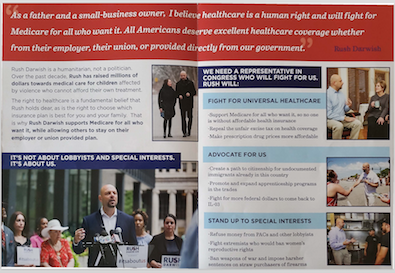 Click the pics for the full mailers. No other candidate in that race has sent out any mailers as far as I can tell. Marie Newman is considered the frontrunner of the challengers, but we'll see I suppose. Charles Hughes is also in the race.
According to the FEC, Darwish reported $318,113 cash on hand in his most recent filing.
And according to the Darwish campaign, he's going to use some of that money to go up on cable TV tomorrow "and will be up through the rest of the cycle." I suppose we can only wait and see how big the buy is.
But, whatever, it has begun.
Discuss.
22 Comments

































































Sorry, comments for this post are now closed.