[The following is a paid advertisement.]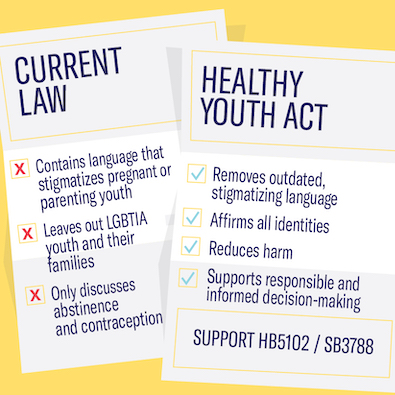 The Healthy Youth Act builds upon the current requirement that instruction be medically accurate, developmentally and age appropriate to include instruction that is also culturally and linguistically appropriate and adapted for students with disabilities and non-English speaking students for grades K-12.
It also removes outdated, stigmatizing language and updates the current 6-12 standards for health and sexual health education courses by including information on healthy relationships and decision making; STIs including HIV; puberty, growth, and adolescent development; gender identity, gender expression; and sexual orientation; personal safety; and pregnancy and reproduction.
No Comments
Be the first to comment.
Sorry, comments for this post are now closed.