* ABC 7…
The coronavirus pandemic has led to complaints about price gouging at stores across the state of Illinois.

Many consumers say they've seen prices soar on certain products.

Illinois Attorney General Kwame Raoul says he does not take price gouging lightly and if a store is caught doing it, there could be stiff consequences.

Several consumers have called the ABC7 I-Team after spotting what they call price gouging in local stores across the Chicago area and online, with toilet paper rolls being sold for $59.99 and $11.99 for a 24 pack of bottled water.

Attorney General Raoul says his office has so far received 526 complaints related to price gouging during the COVID-19 crisis.
* AG Raoul was on Maze Jackson's radio show today to talk about price gouging. I kid you not. The last time we talked about Raoul and Jackson was when the two almost got into a fist fight. But all appears well between them now. Crises can bring people together sometimes…
* The AG appeared a bit grizzled when I watched his ABC 7 interview. He told me he uses isopropyl to disinfect after he shaves, but he's preserving his stash as much as he can during the crisis…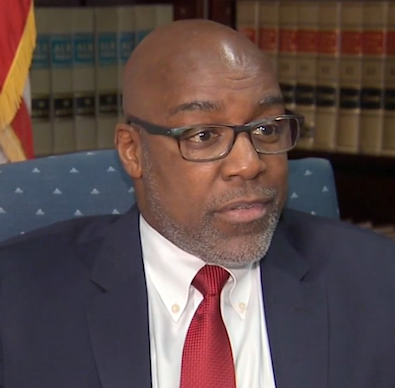 Caption?
19 Comments »
























































This is not Facebook, so uncivil comments, profanity of any kind, rumors and anonymous commenters will not be tolerated and will likely result in banishment.